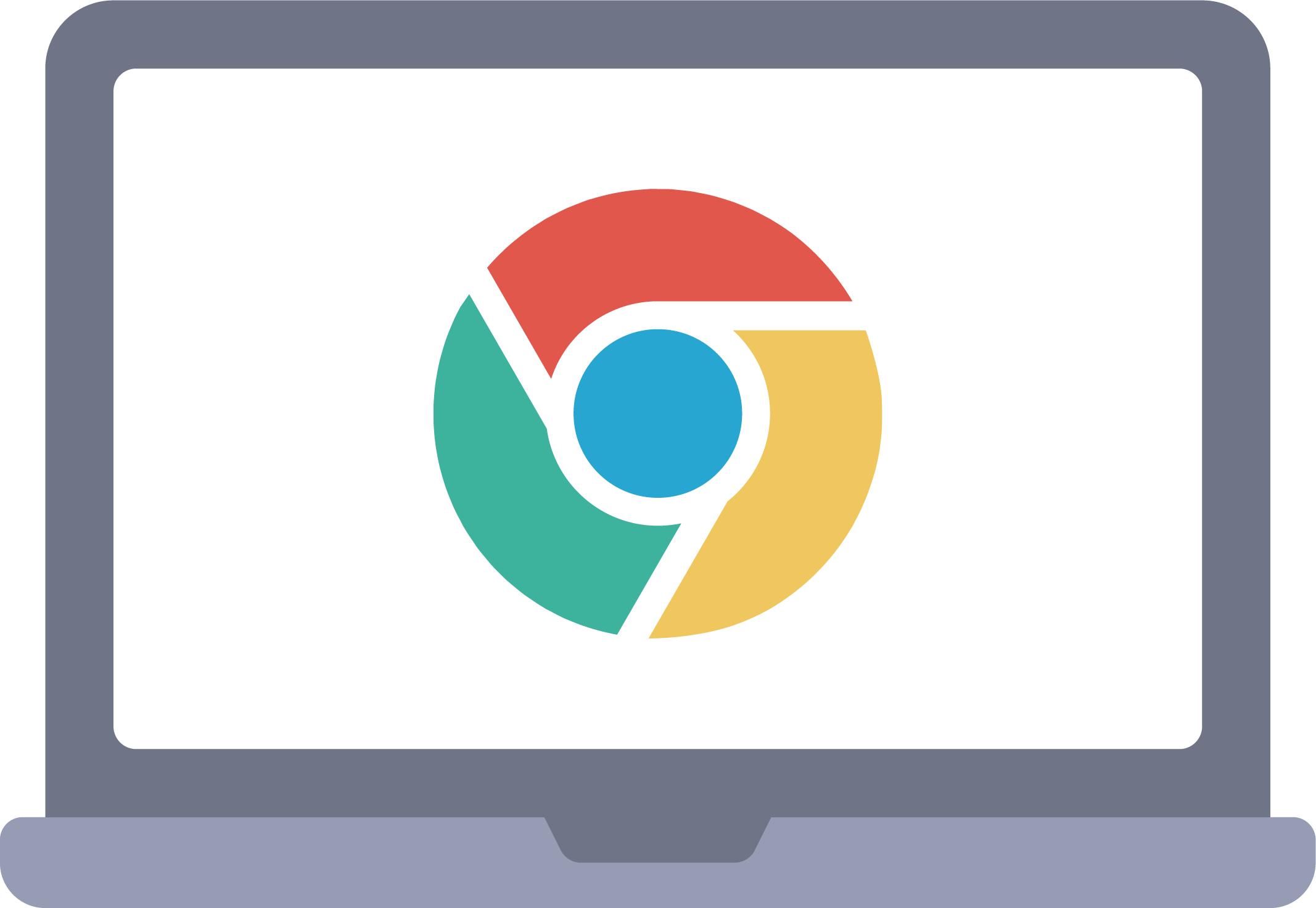 If you are experience Chromebook issues, please contact your teacher.
If the teacher is unable to help, please call 810-591-9408 for High School support or 810-591-0080 for West Shore, Torrey Hill, or Middle School support.
IF THERE IS PHYSICAL DAMAGE TO YOUR CHROMEBOOK, PLEASE CONTACT YOUR RESPECTIVE BUILDING SO A SPARE CAN BE ISSUED WHILE YOUR DEVICE IS BEING SERVICED.
FOR STUDENTS AND TEACHERS EXPERIENCING GREEN AND BLACK FLASHING DURING A GOOGLE MEET
Please try clearing your history, removing ALL unnecessary extensions, and restoring your Google Settings. Also make sure that the Chrome OS is up to date. All of the instructions on how to do these suggestions are below.
Listed below are some quick tips if you are experiencing Chromebook difficulties. We suggest trying these out first and if they don't resolve your issue, please contact the schools.
For more information, click the heading of each tip and you will be directed to Google's Support site.
Checking that Chrome OS is up to date can help fix compatibility issues between the OS and hardware, extensions, websites, etc.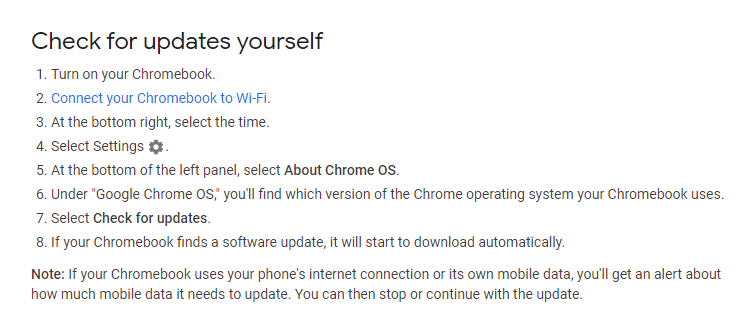 Doing a hard reset is a good start when fixing any issue on your device. Here's how to:

If websites or extensions aren't working properly or loading, try resetting the Google settings.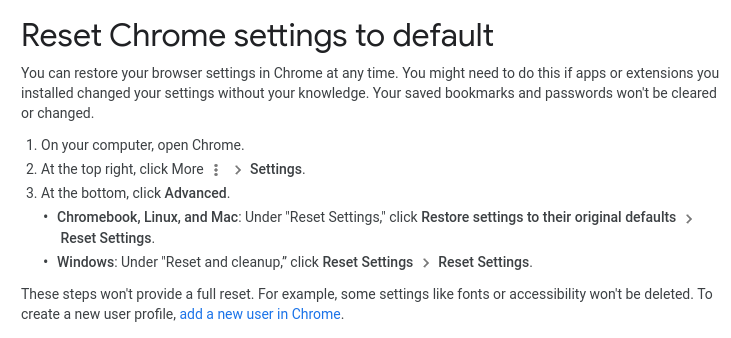 You will have to allow your camera and mic again in Google Meet after your settings are restored
Website isn't responding or acting correctly? Try deleting your history, below is how to. (One thing to note, you will not be allowed to remove your browsing history but you will be able to remove cache and cookies. Also make sure that the time range is set to "All Time")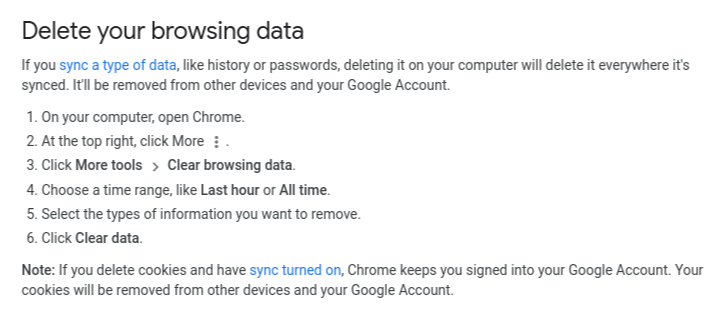 A lot of extensions like wallpapers and games can slow down your device, block other apps and websites from running properly, and cause mics and cameras to malfunction. The best thing is to uninstall noneducational extensions. Here's how to uninstall an extension:

If you are experiencing internet issues or sites aren't loading correctly, or if you are getting a proxy error, try forgetting your network.

If you use more than one network at home, you will have to forget all the networks
If you are experiencing microphone or camera issues in a Google Meet or Zoom call, make sure camera and microphone access is allowed. Here's how to check:

If you are getting a proxy error, try a policy reload.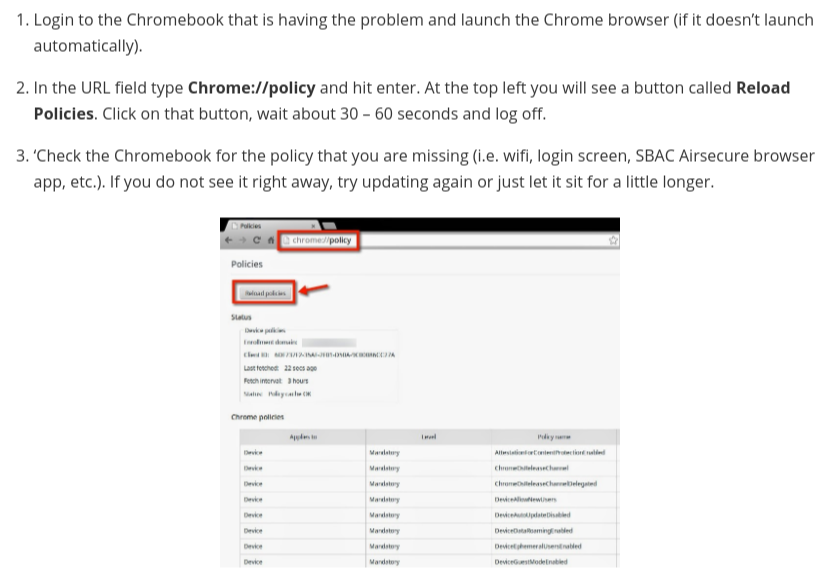 After a policy reload, please wait a few minutes and then perform a hard reset on your device