💙Lake Fenton Homecoming 💙 LF football players worked hard on the field! At half time, the Homecoming Court showed up in style and King and Queen were announced! LF's 2023 Homecoming King and Queen: Cole Storm and Samira Shalal Congratulations!! 🎉💐 #LFLeads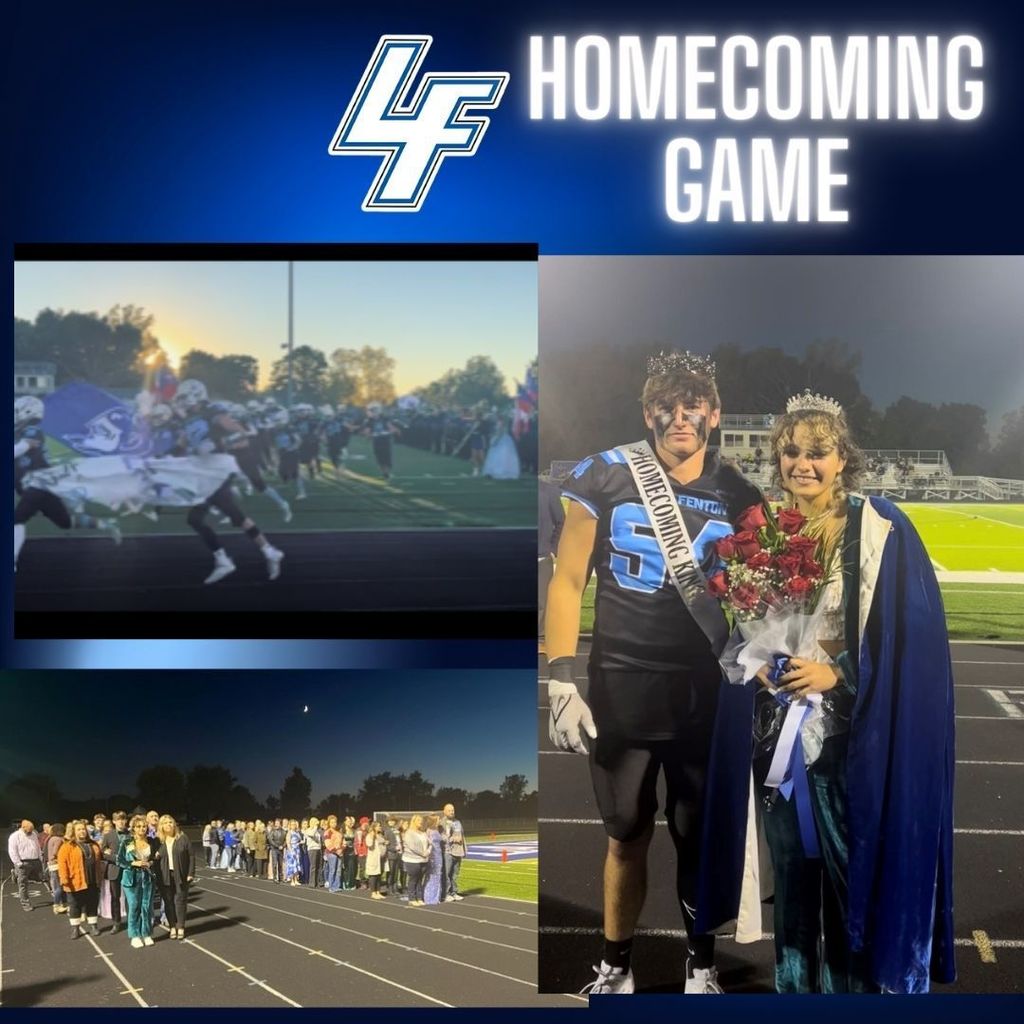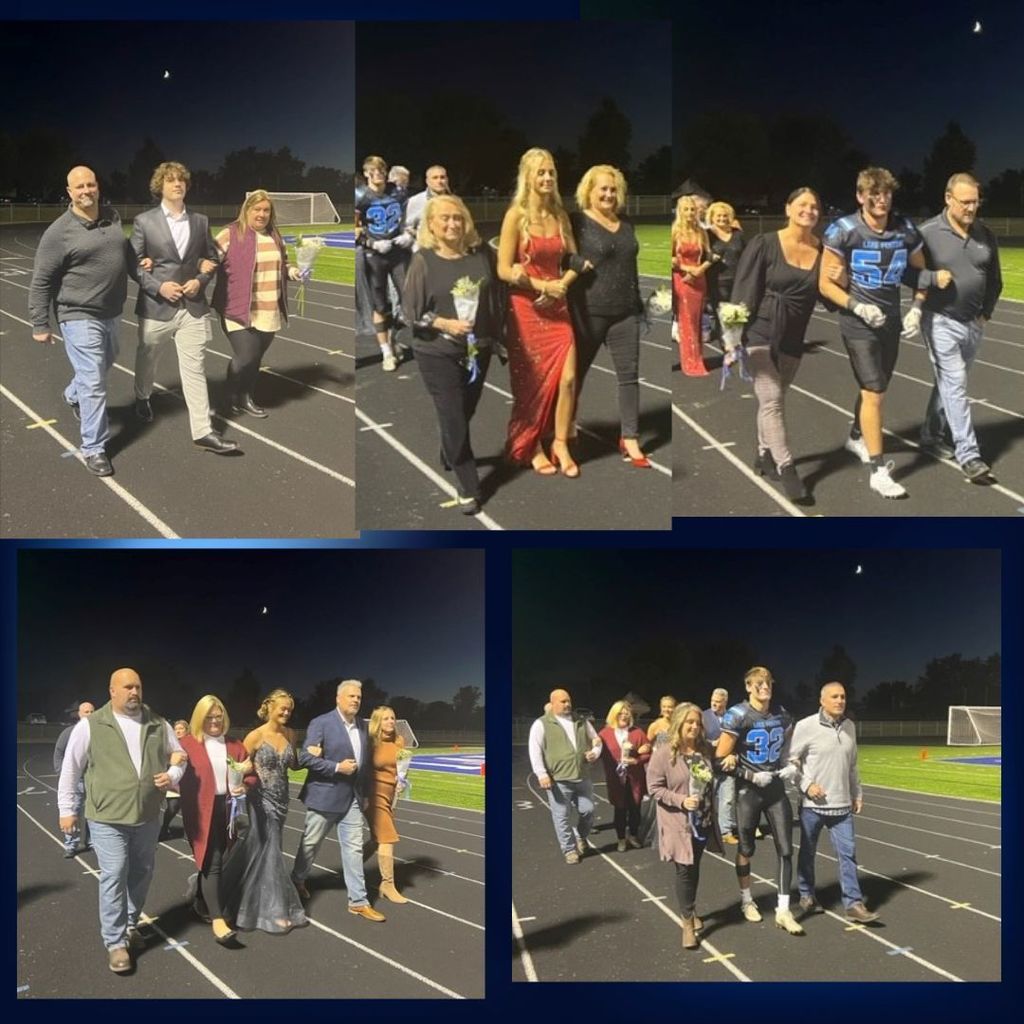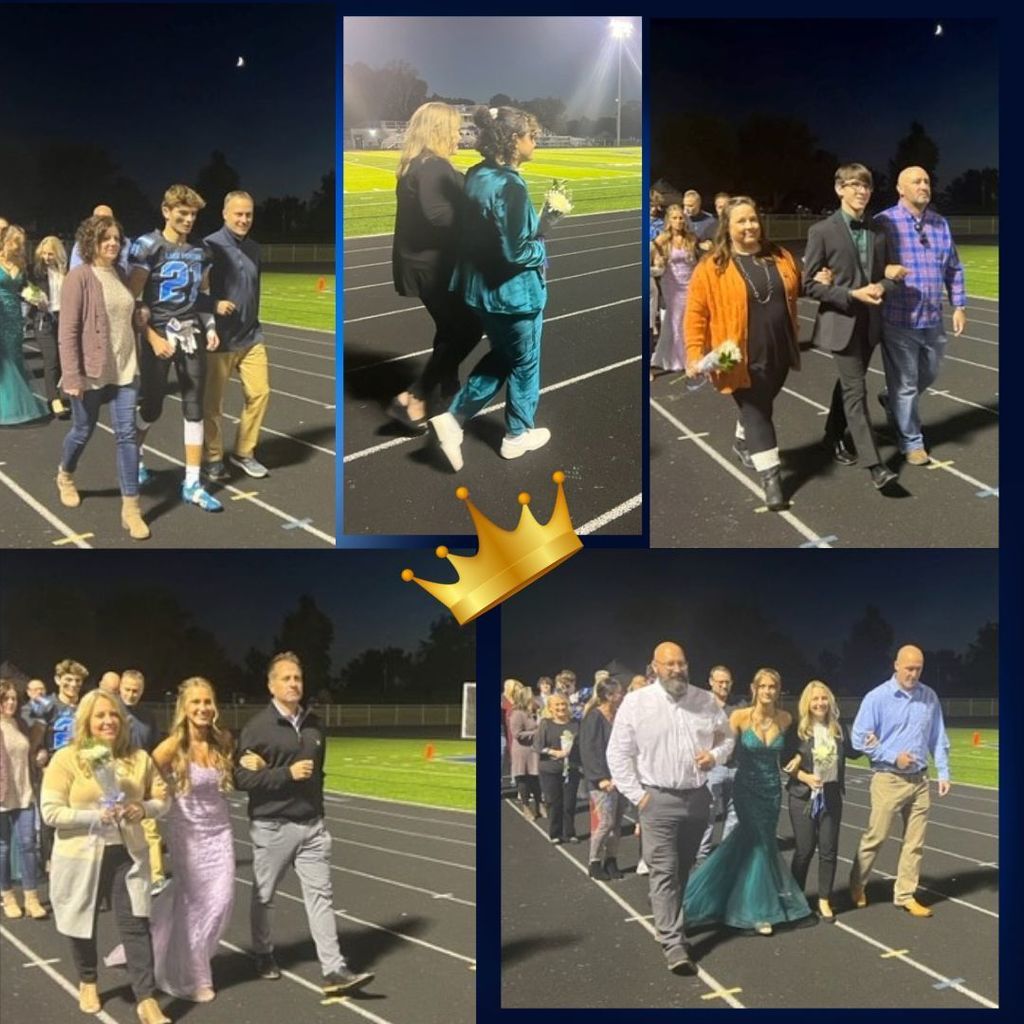 Check out some of the highlights from the 💙🤍Lake Fenton Homecoming Parade🤍💙! #LFLeads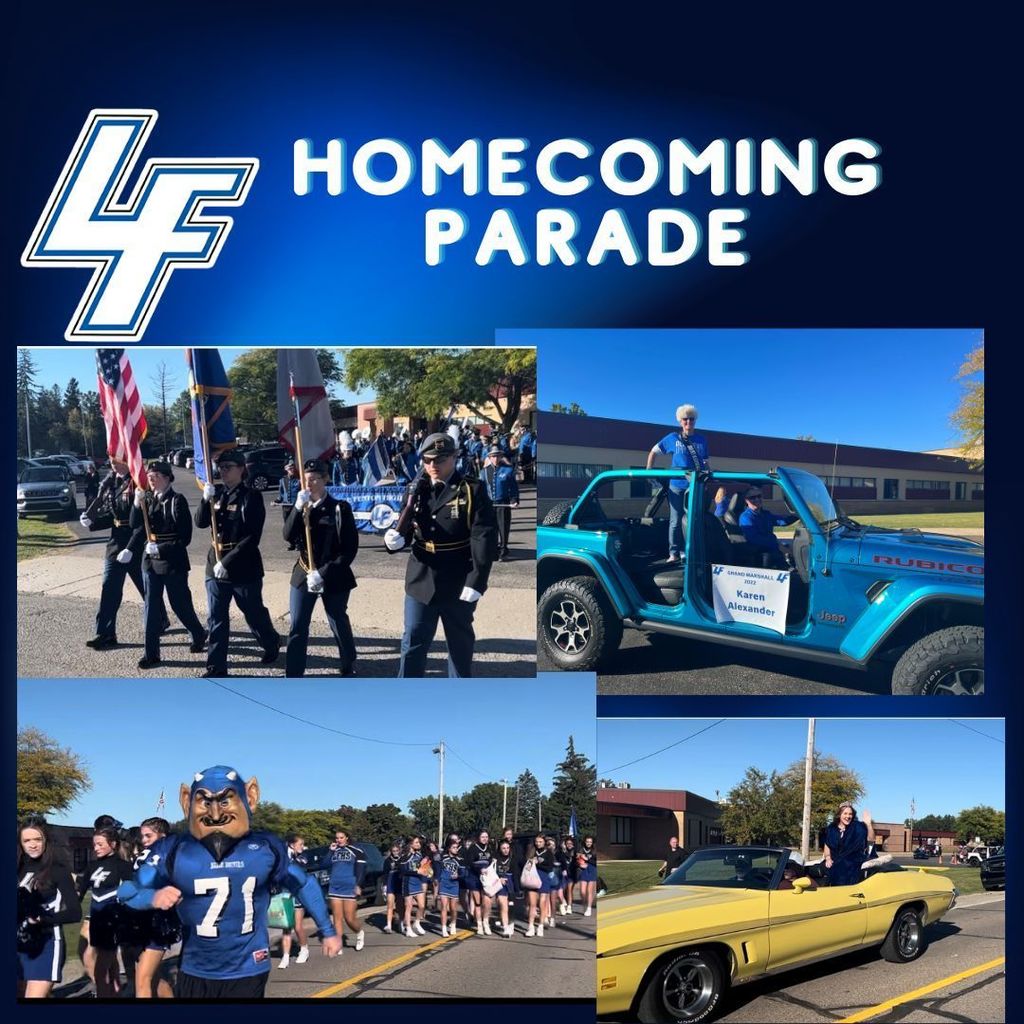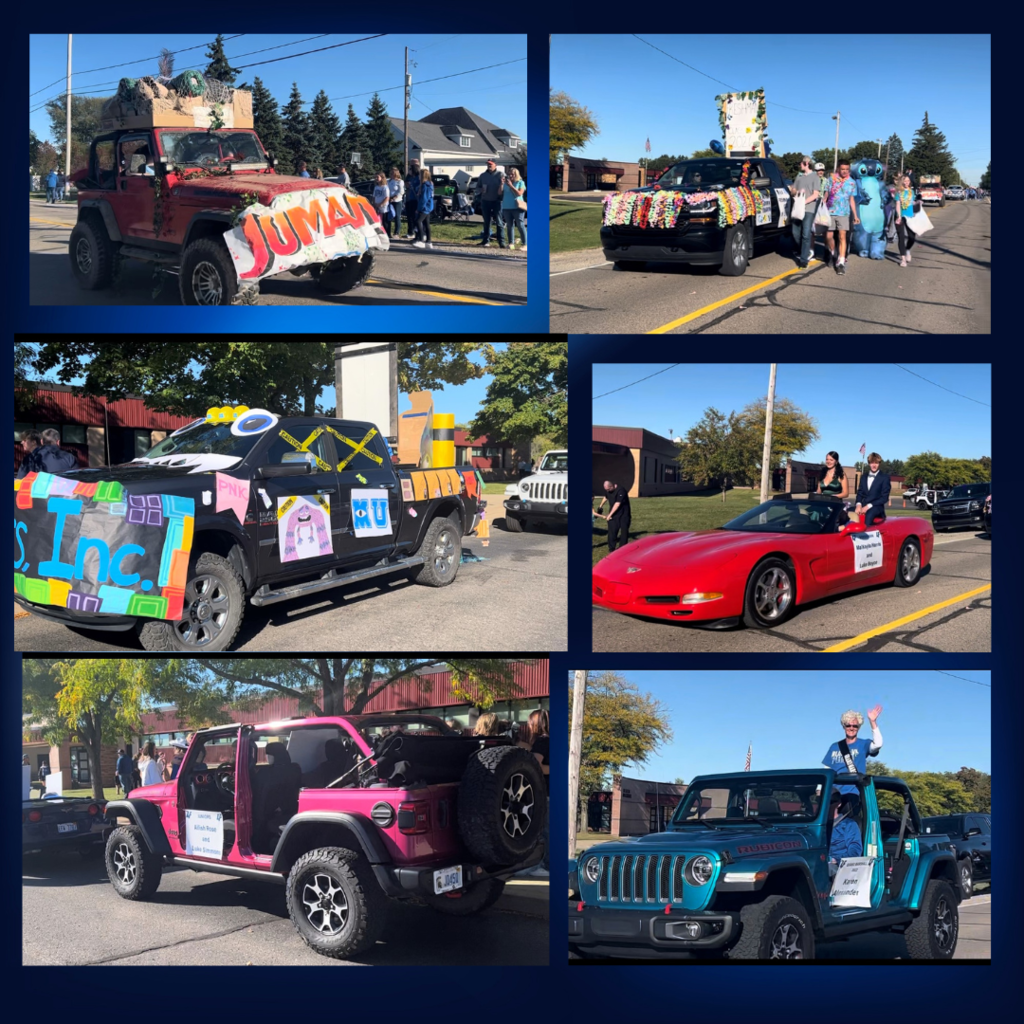 🤍💙LFHS Pep Assembly💙🤍 This sure looks like a STICKY situation!! Students and staff had an awesome time showing the BLUE DEVIL Spirit!! #LFLeads #LFHS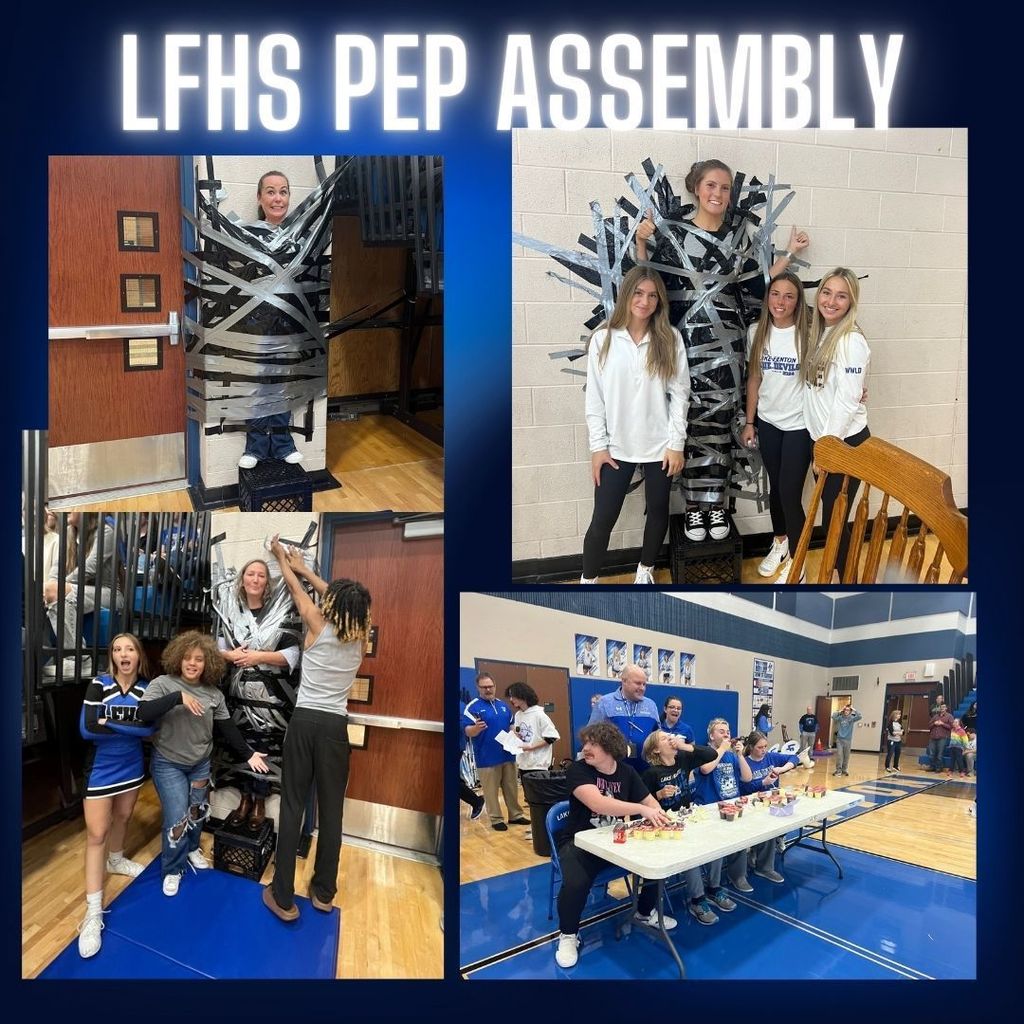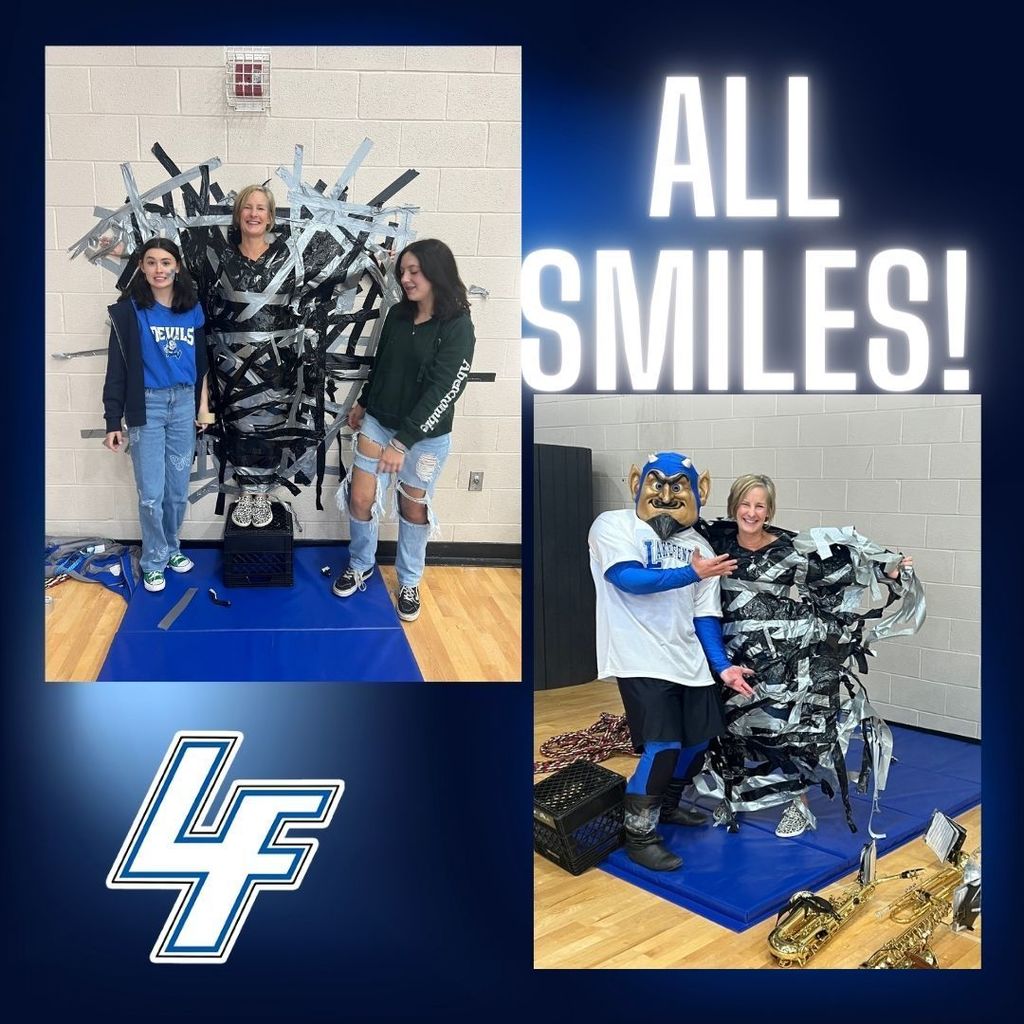 Our Lake Fenton Homecoming King and Queen - Cole and Samira! 💙🤍👑

💙Lake Fenton Homecoming Parade💙 Check out the parade route below: #LFLeads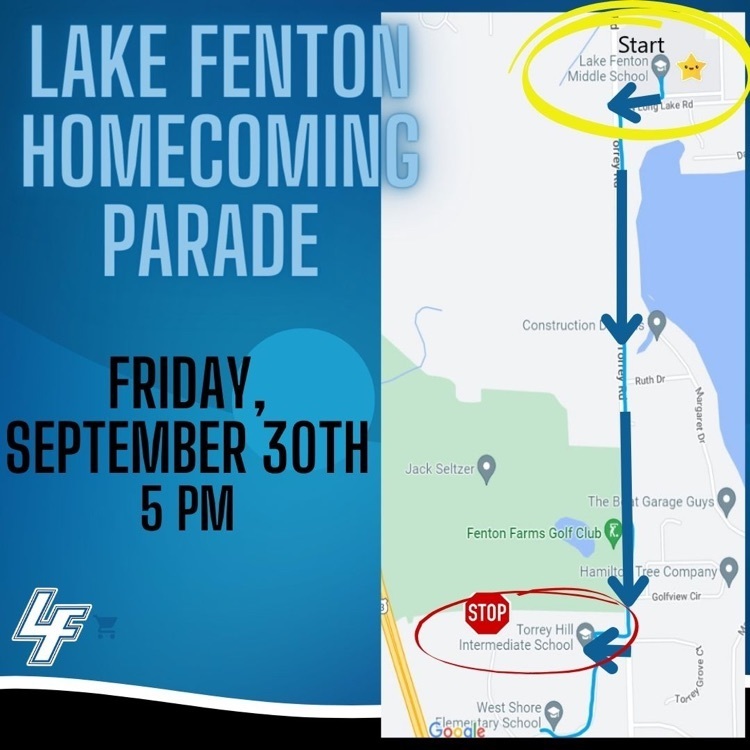 💙🤍Lake Fenton Students and Staff🤍💙 What an awesome spirit week and we are only getting started!! LF hopes to see everyone at the parade and game! 📣Let's go BLUE DEVILS!! 📣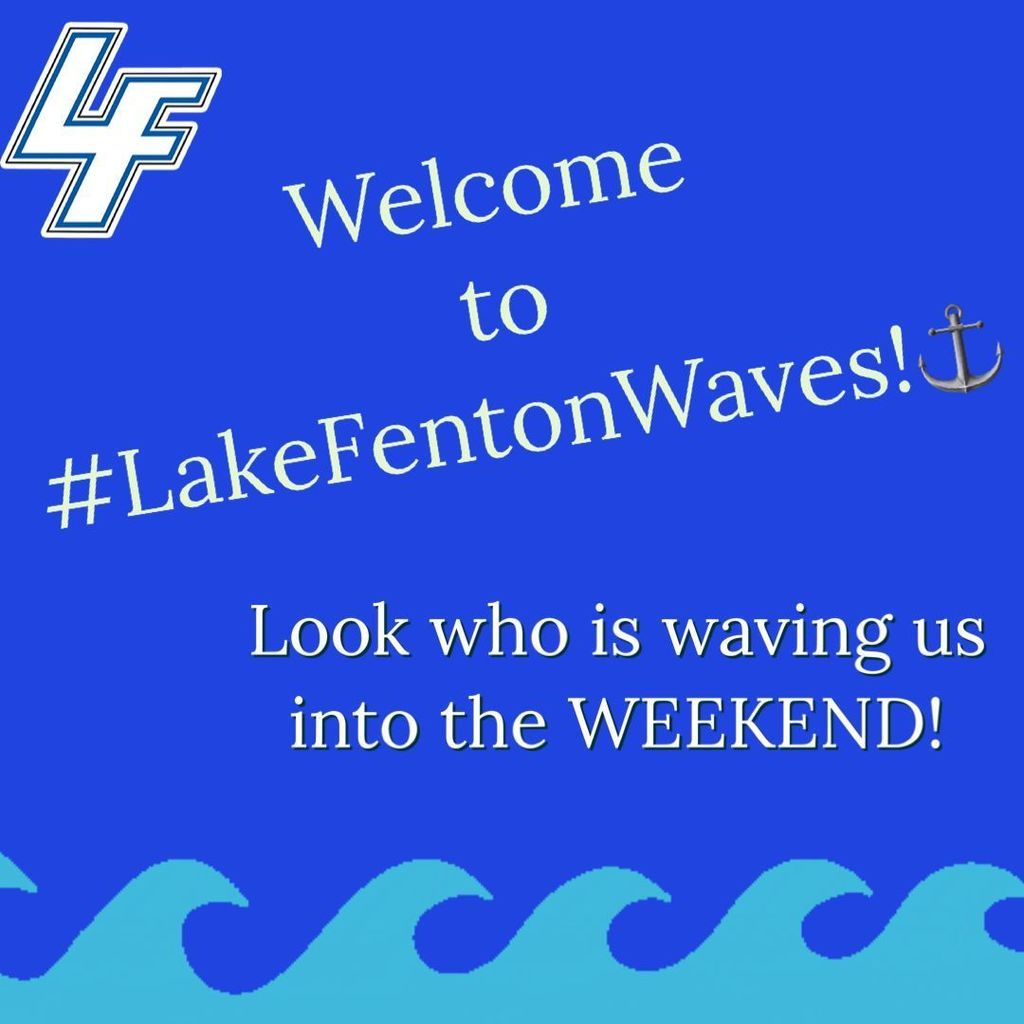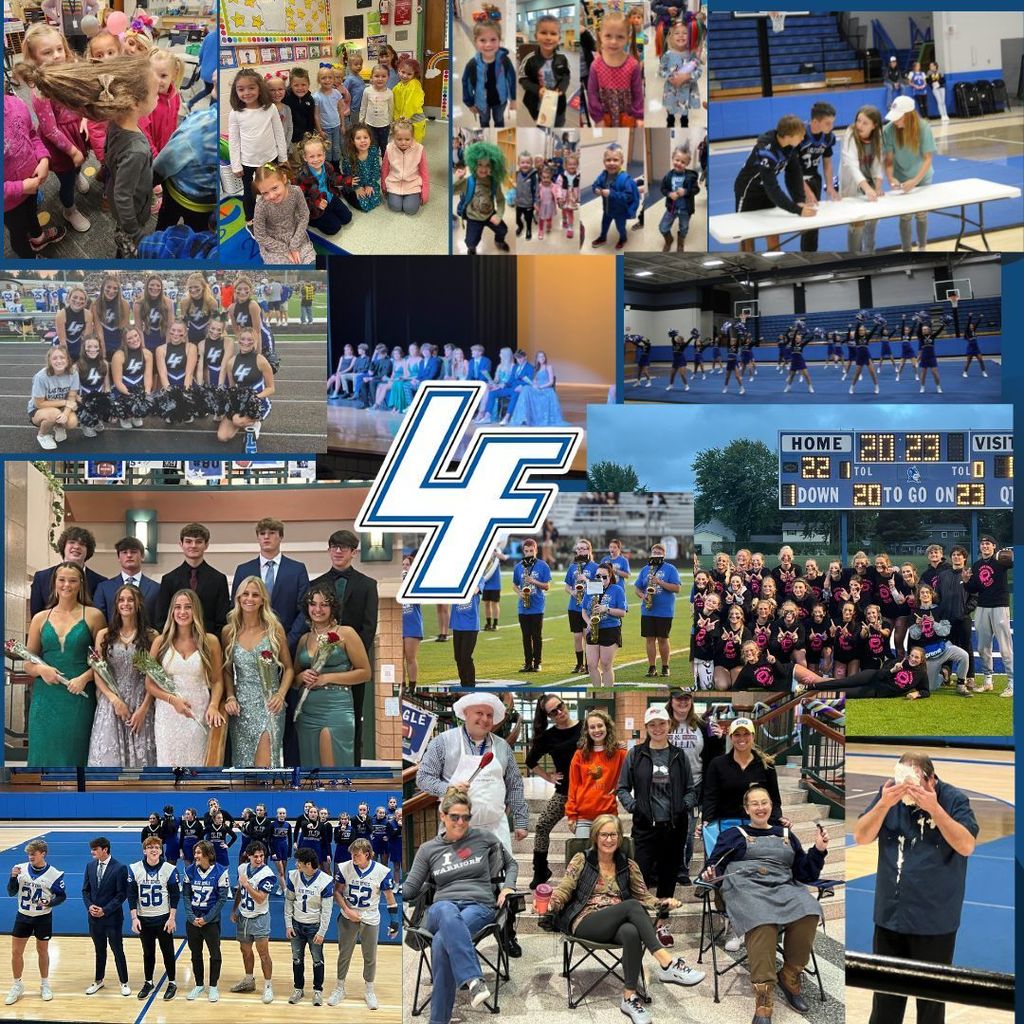 Dress Like a Teacher and Everything But a Backpack spirit days were a huge success! Ending Spirit Week with Class Colors! (Seniors Black, Juniors White, Sophomores Blue and Freshmen Grey) 💙🤍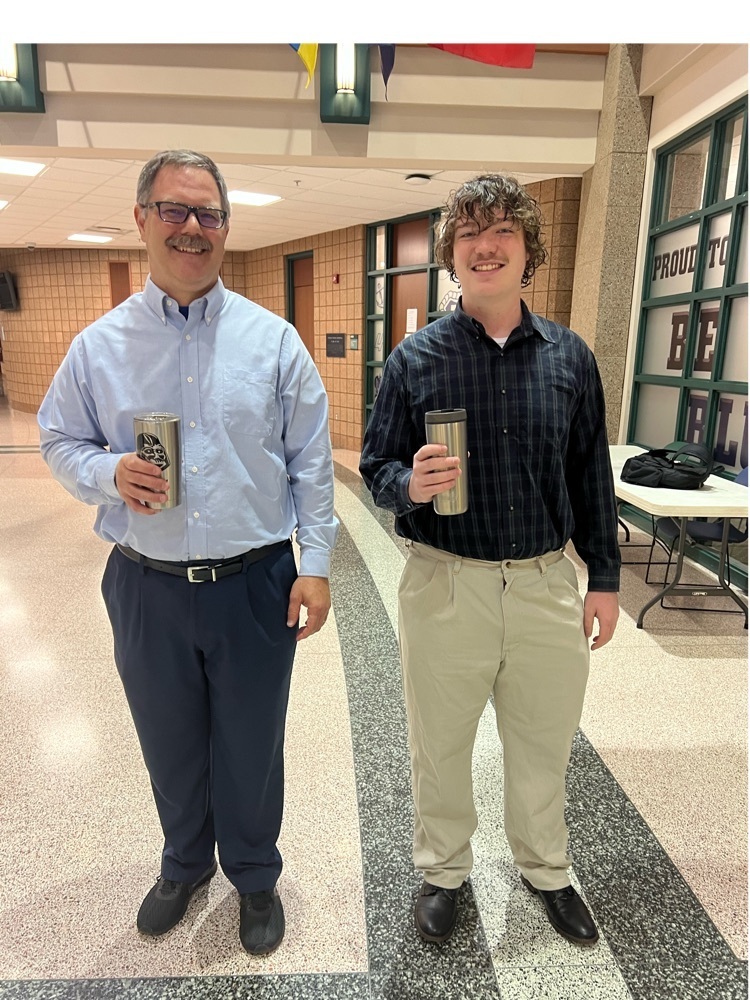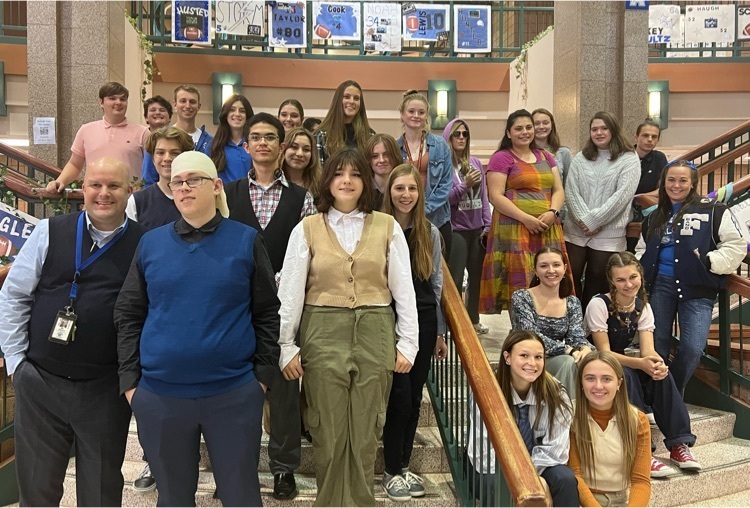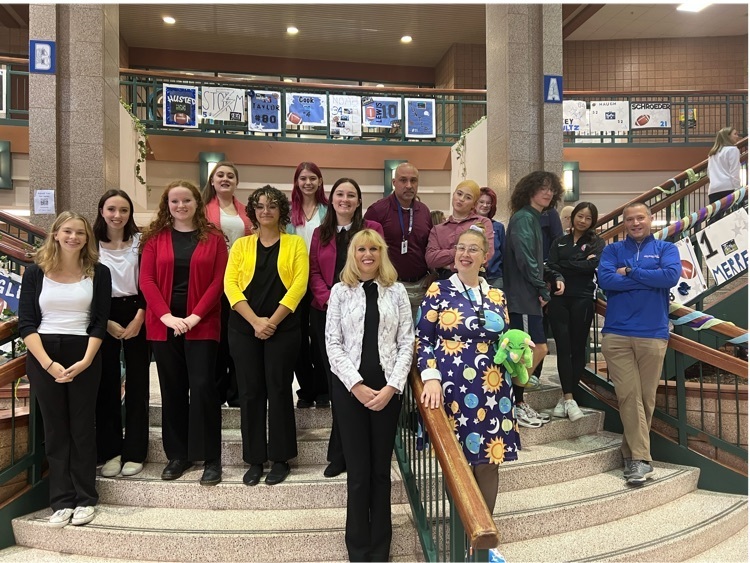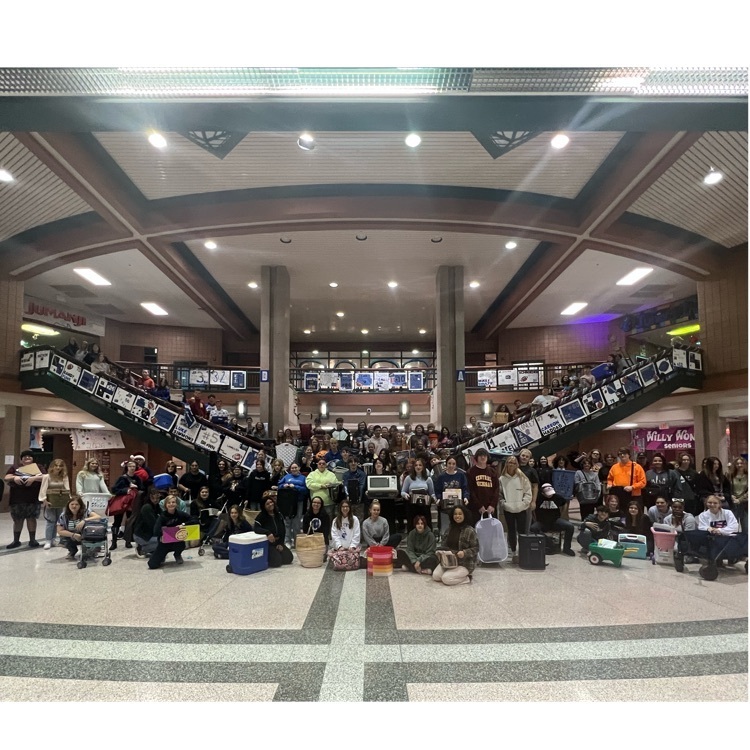 💙🤍Remember to enter your honorees for #Celebrate Monday! Let's uplift and brighten someone's week!🤍💙 Fill out the form below or head to the LF website and select the Celebrate Monday button.
https://forms.gle/PvTZvo6b3dw4eYhZ6
#LFLeads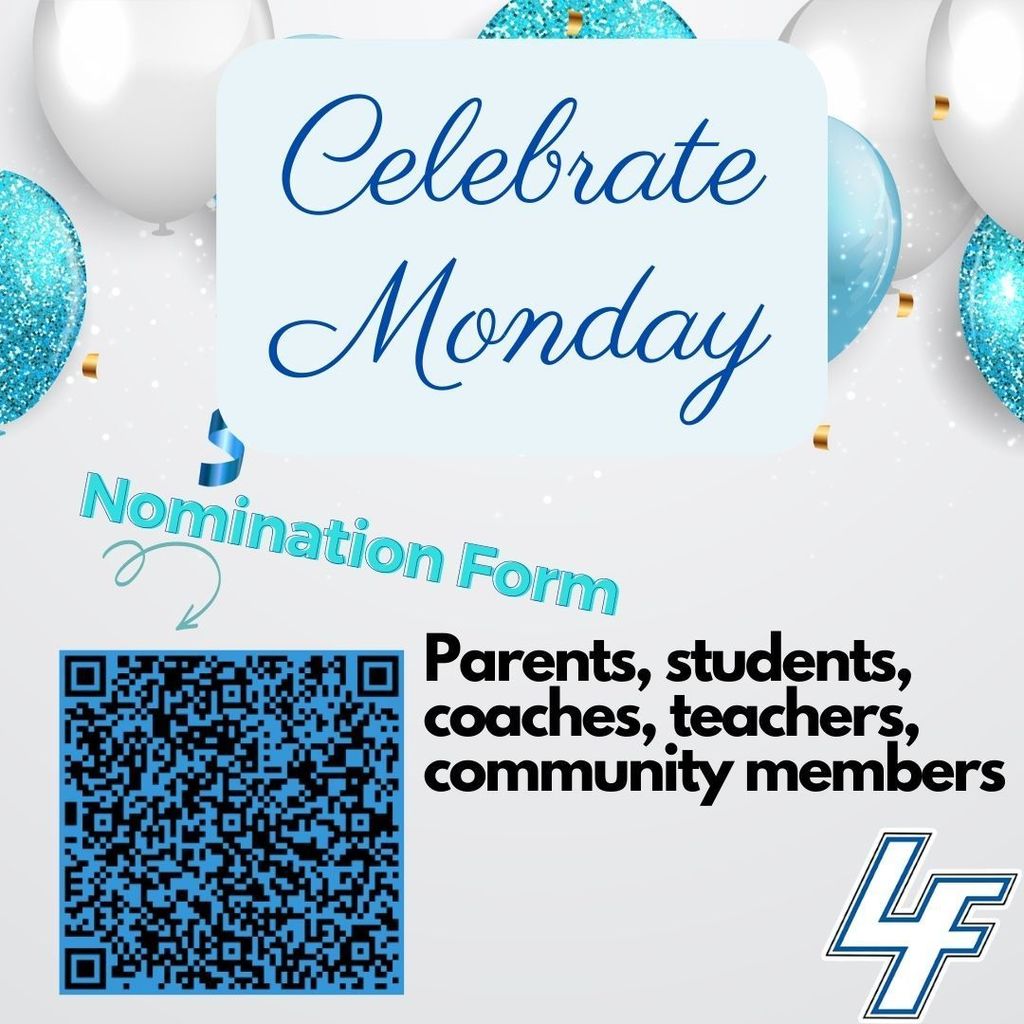 💙🤍Lake Fenton Homecoming Court🤍💙 Our Homecoming Court showed up in style this afternoon! Congratulations to all! #LFLeads #LFHS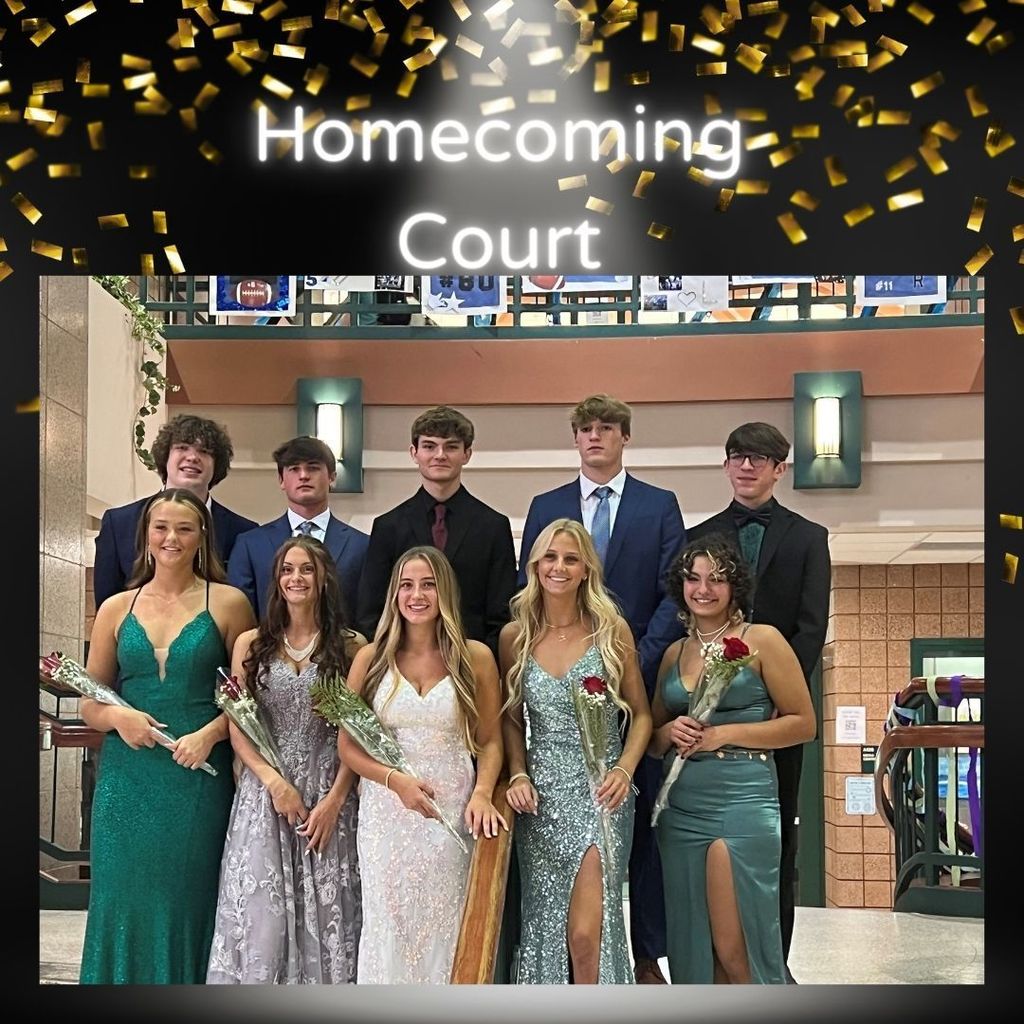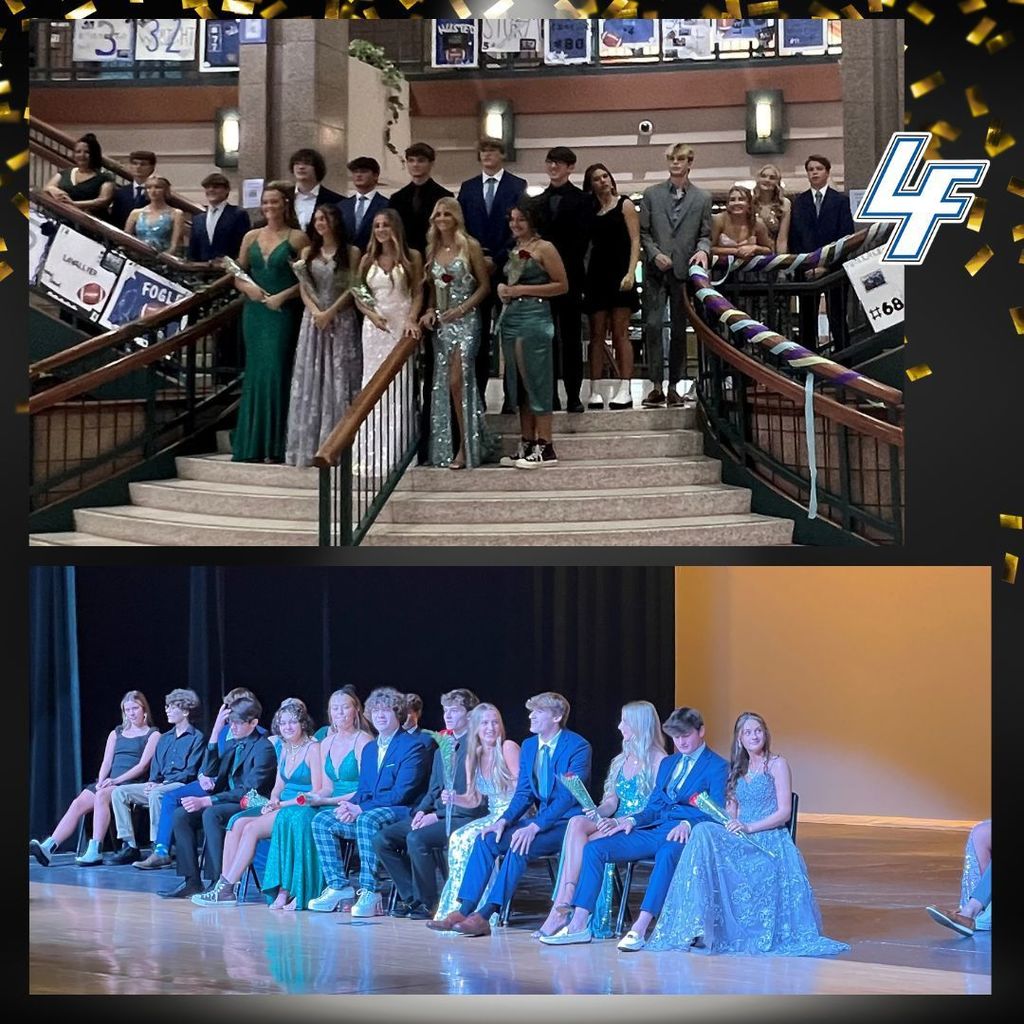 💙Lake Fenton High School has the Blue Devil Spirit! Check out the hallway decorations!! Monday: BBQ Dads and Soccer Moms roamed the hallways! Tuesday: Students and staff wore PJs or Professional attire. Check out how many participated! 💙🤍🖤 #LFLeads #LFHS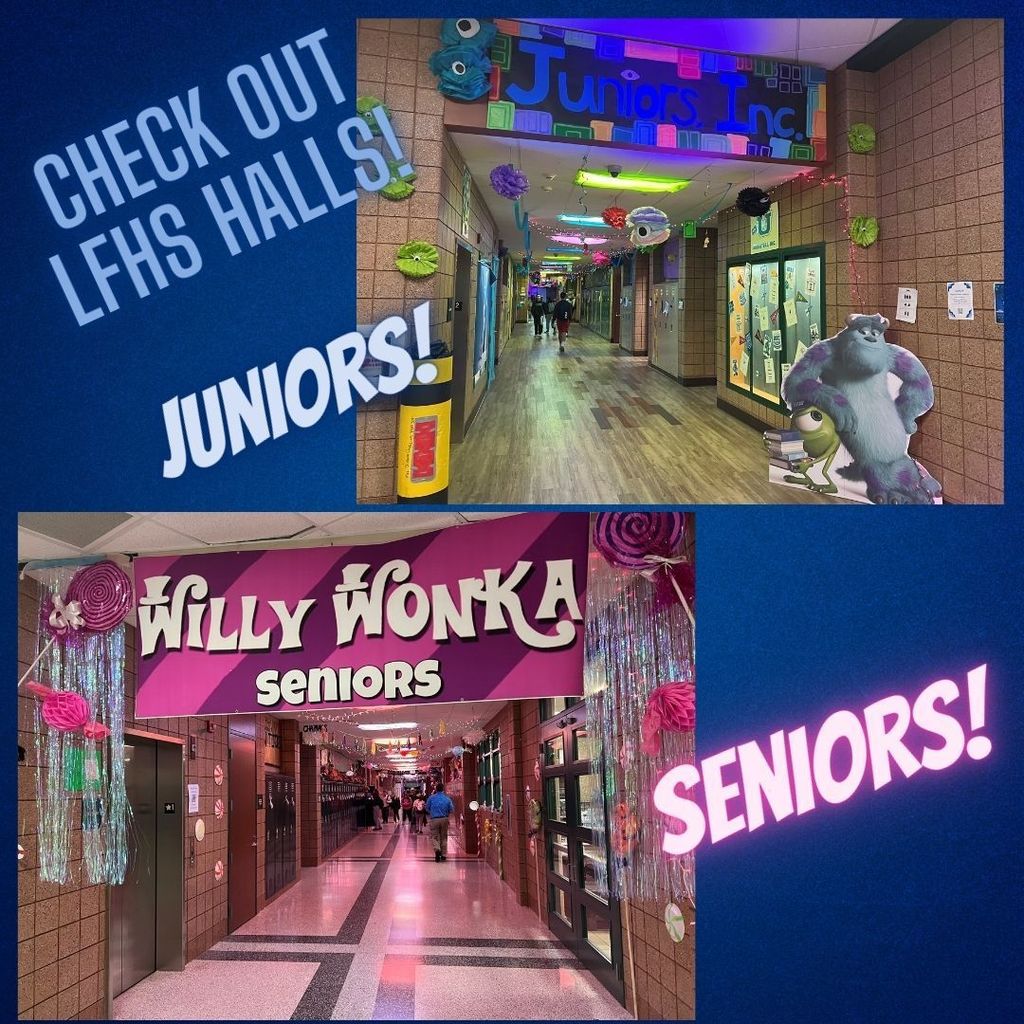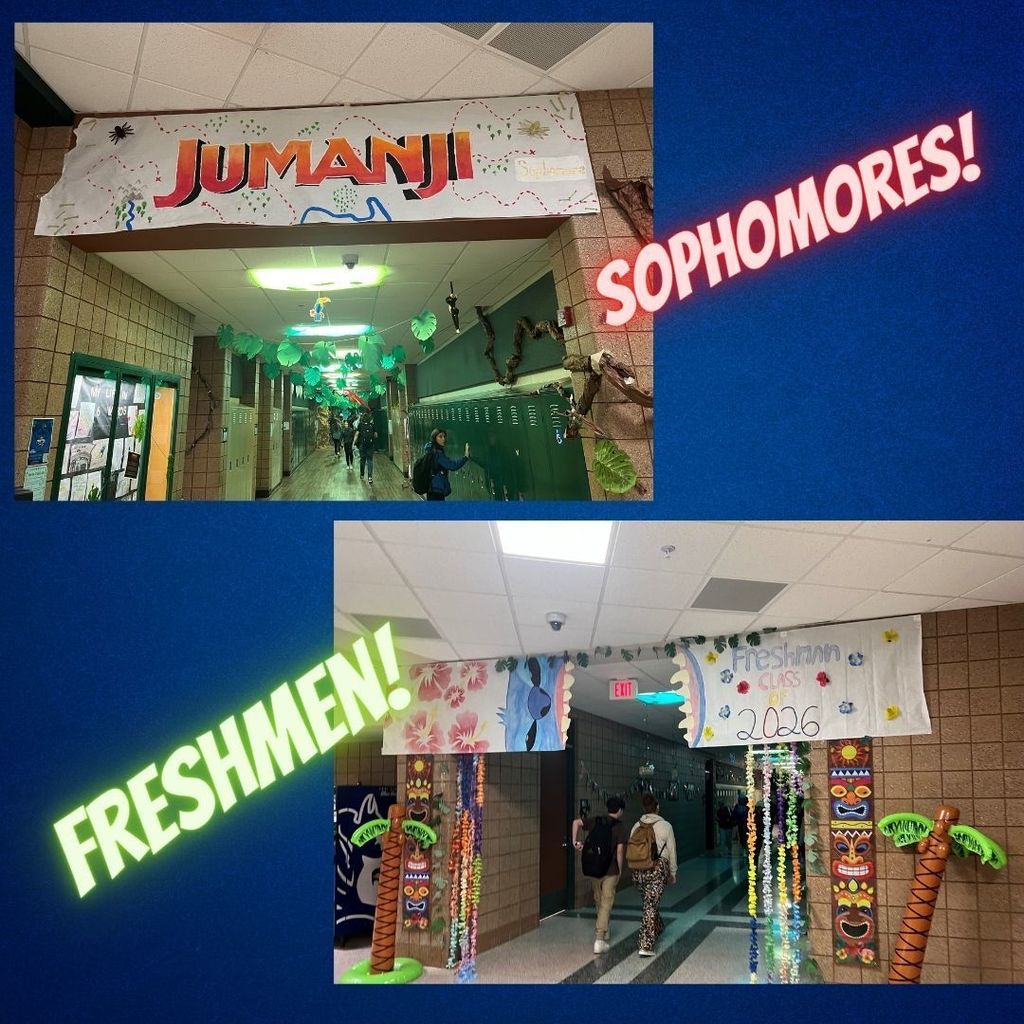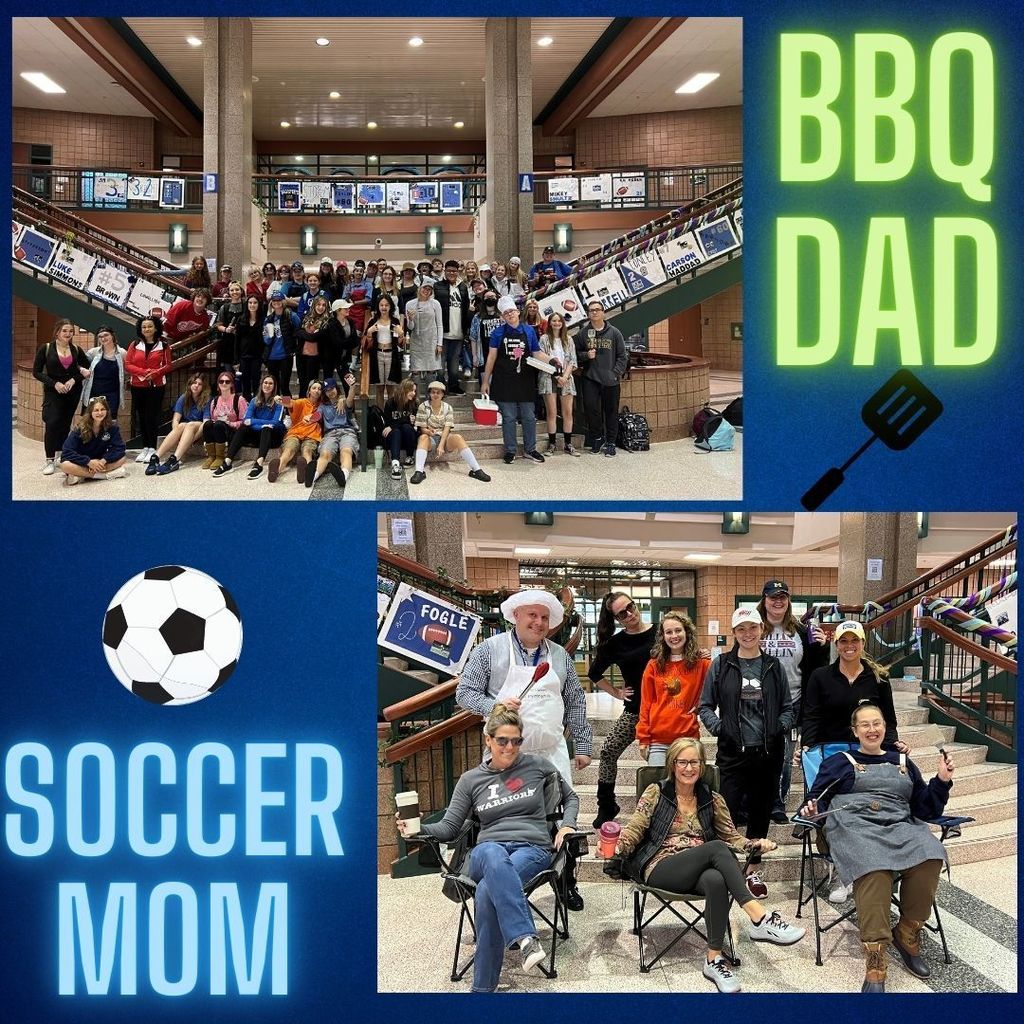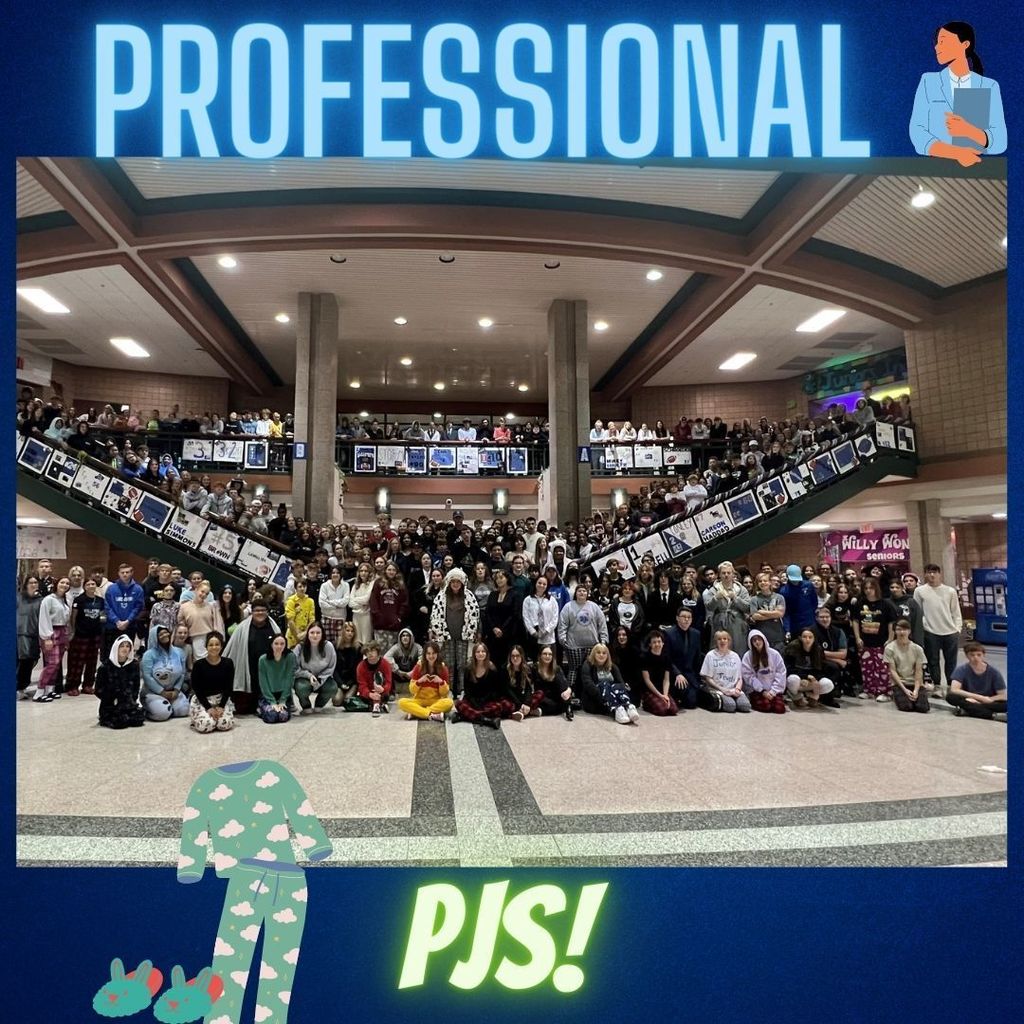 💙Lake Fenton Powderpuff Game took place in the rain and Seniors dominated on the field. Way to go Class of 2023!!💙🏈📣 #LFLeads #LFHS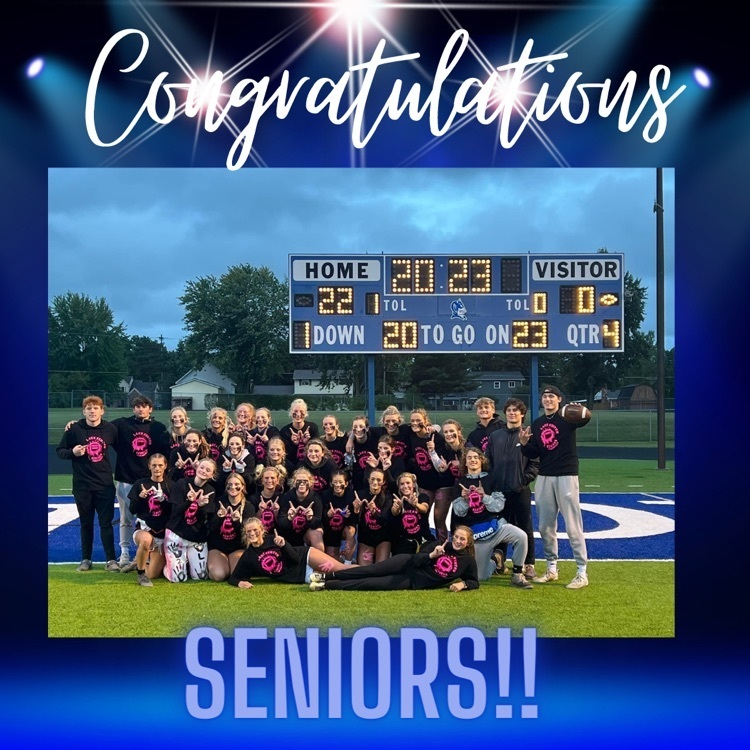 💙👟Lake Fenton High School and Middle School Cross Country went to invitationals this past weekend! LF is proud of your efforts!! 👟💙 #LFLeads #LFHS #LFMS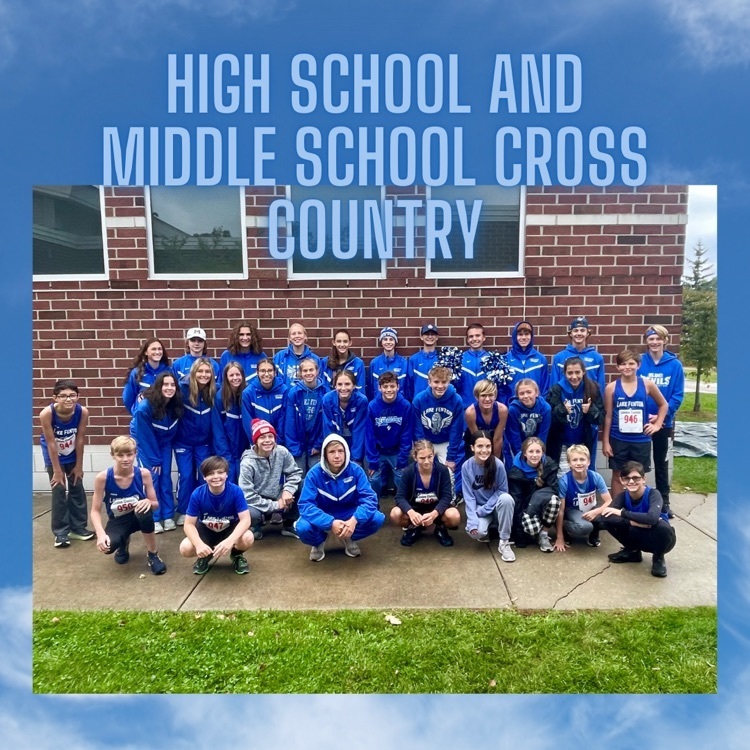 💙🎉Lake Fenton Schools Celebrate Monday🎉💙 Today, we 🎈CELEBRATE🎈 our first honorees! Check out the celebratory messages below! #LFLeads #LFHS #LFMS #THIS #WSES #CelebrateMonday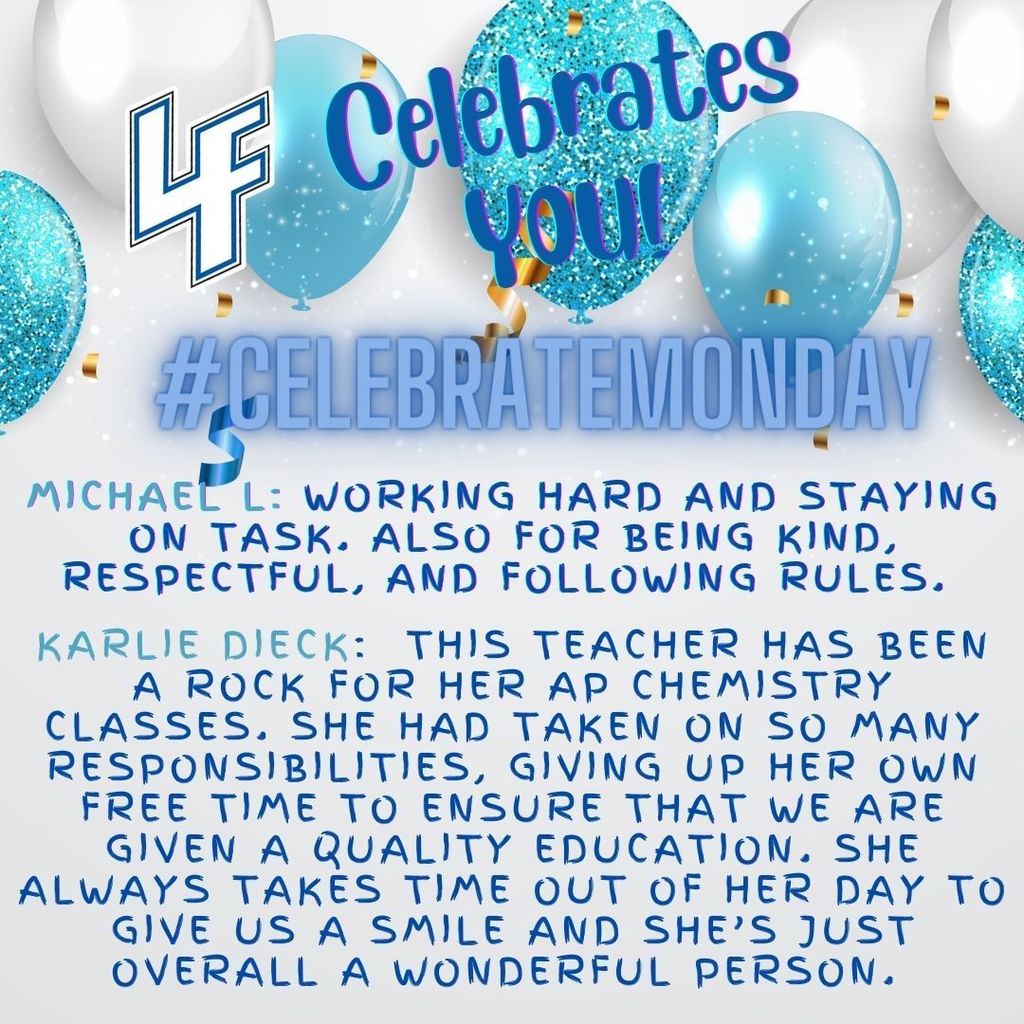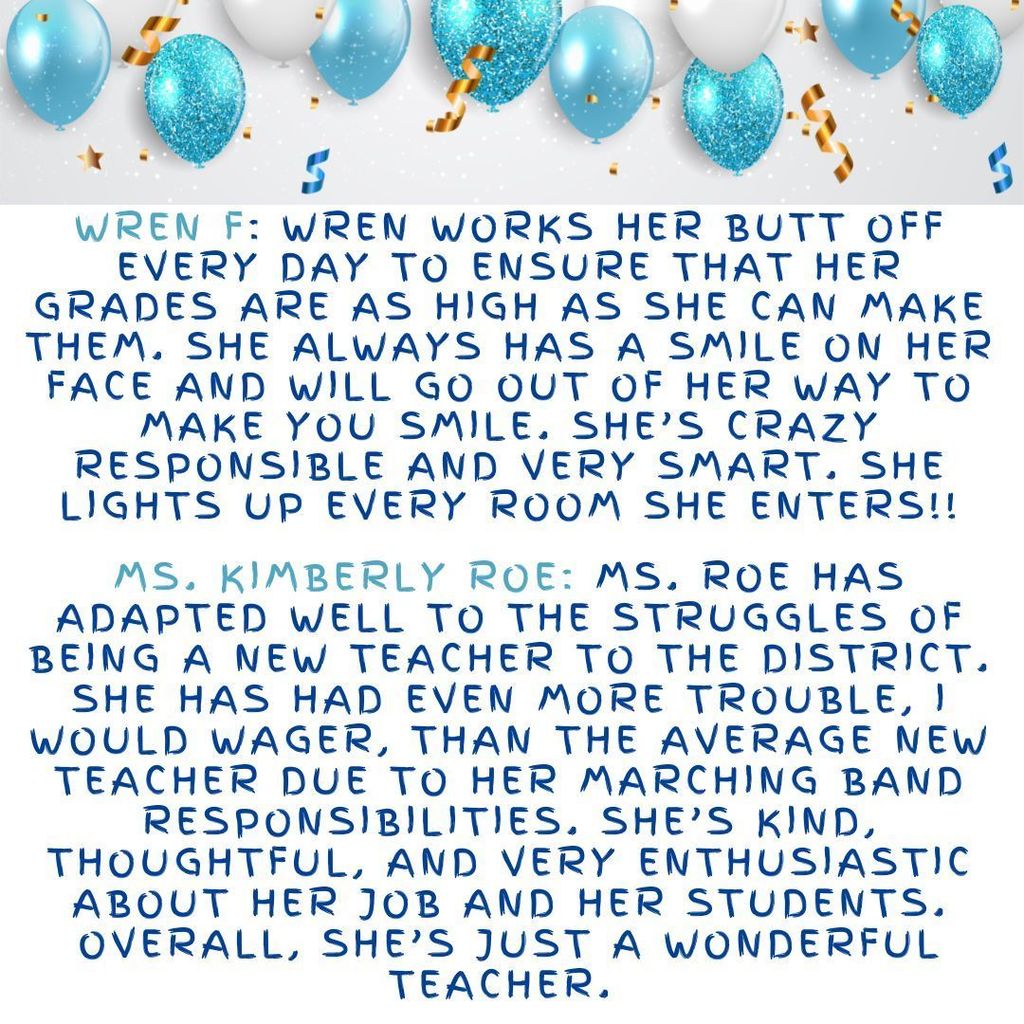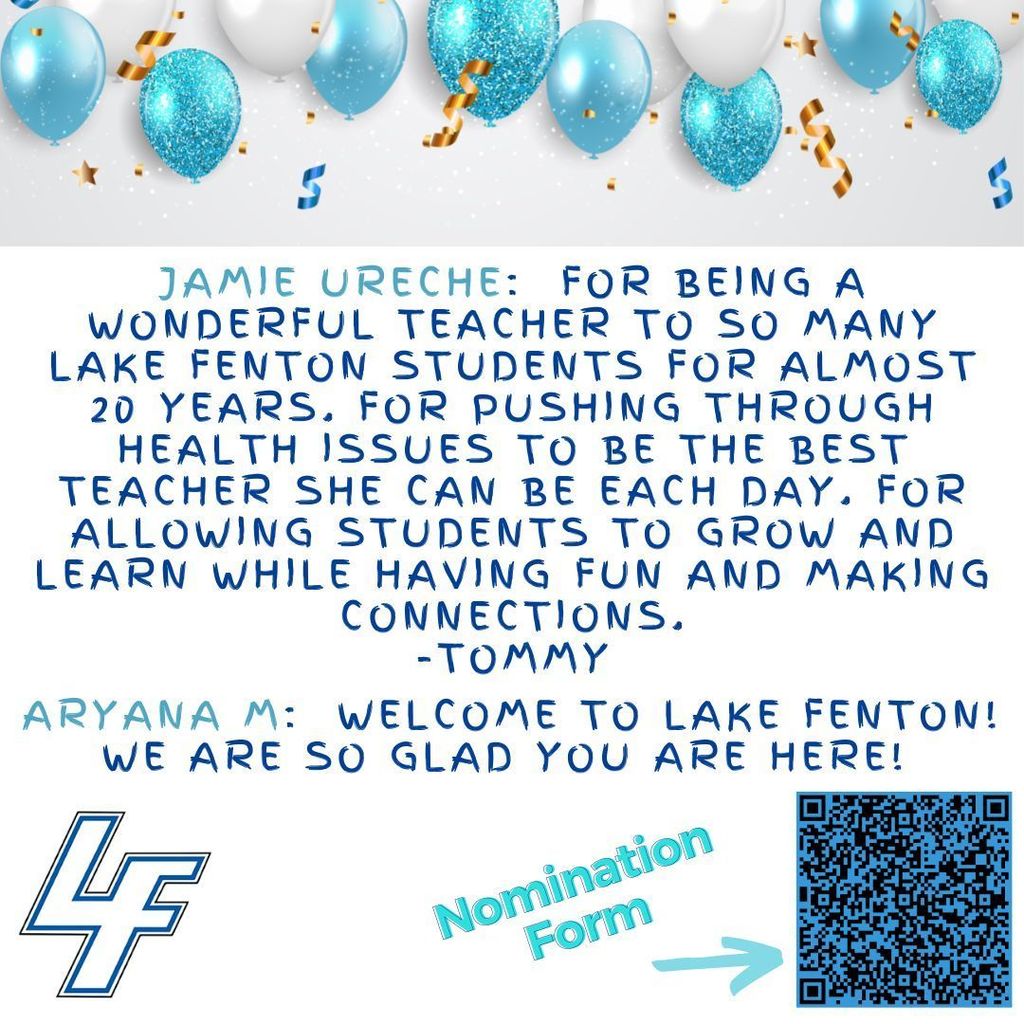 💙Lake Fenton Varsity Cheerleaders 💙 LF Cheerleaders are exhilarated for tonight's home football game and energized for the upcoming week's festivities with LF HOMECOMING approaching! May the energy of our LF cheerleaders be contagious and carry into your weekend! See you Monday!💙🤍🖤 #LFLeads #LFHS #LFMS #THIS #WSES #PREK #LFWaves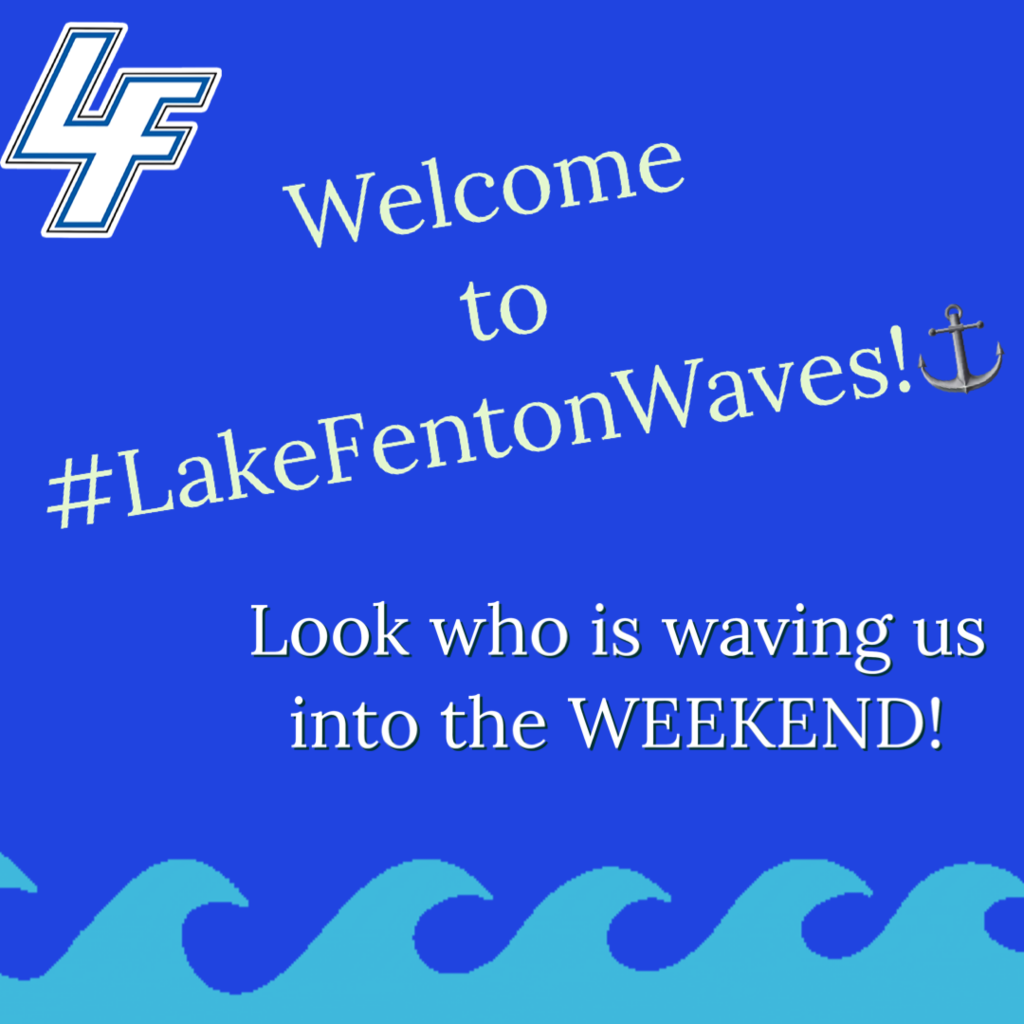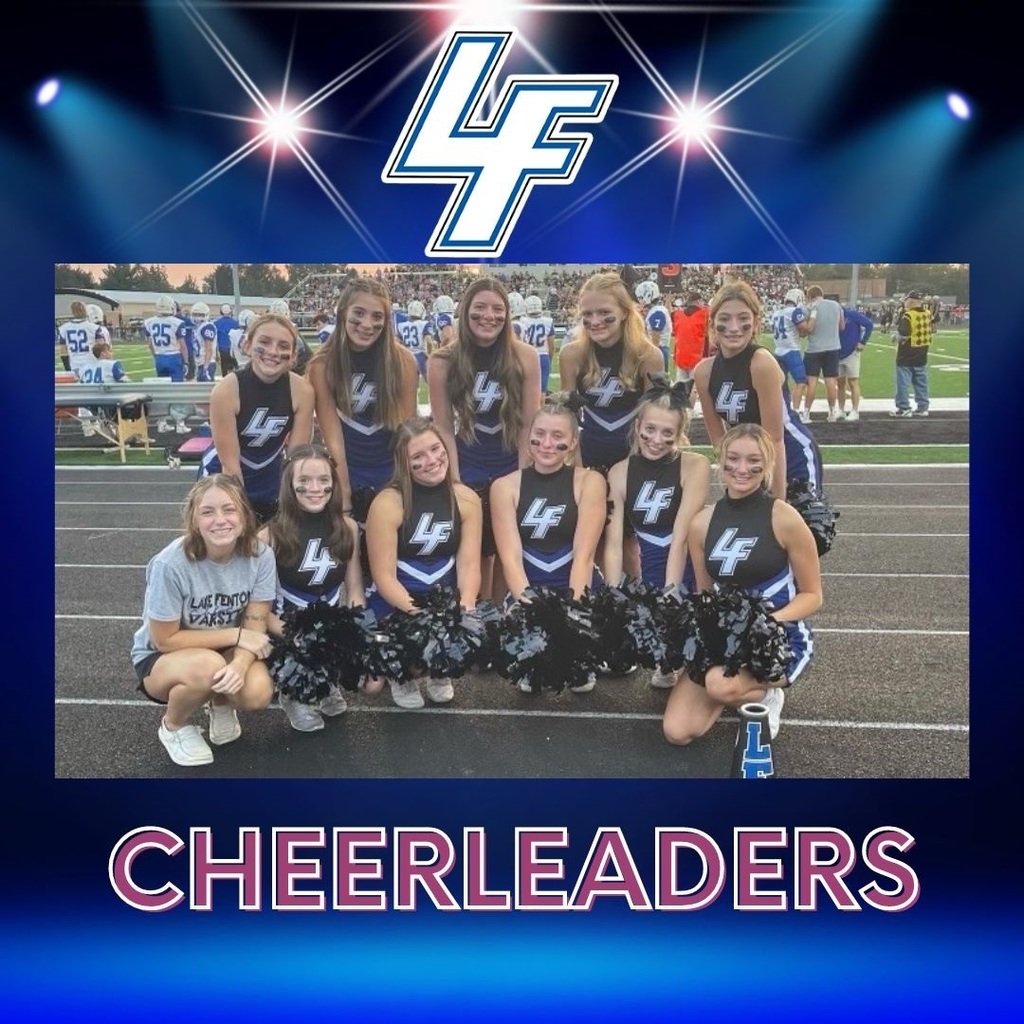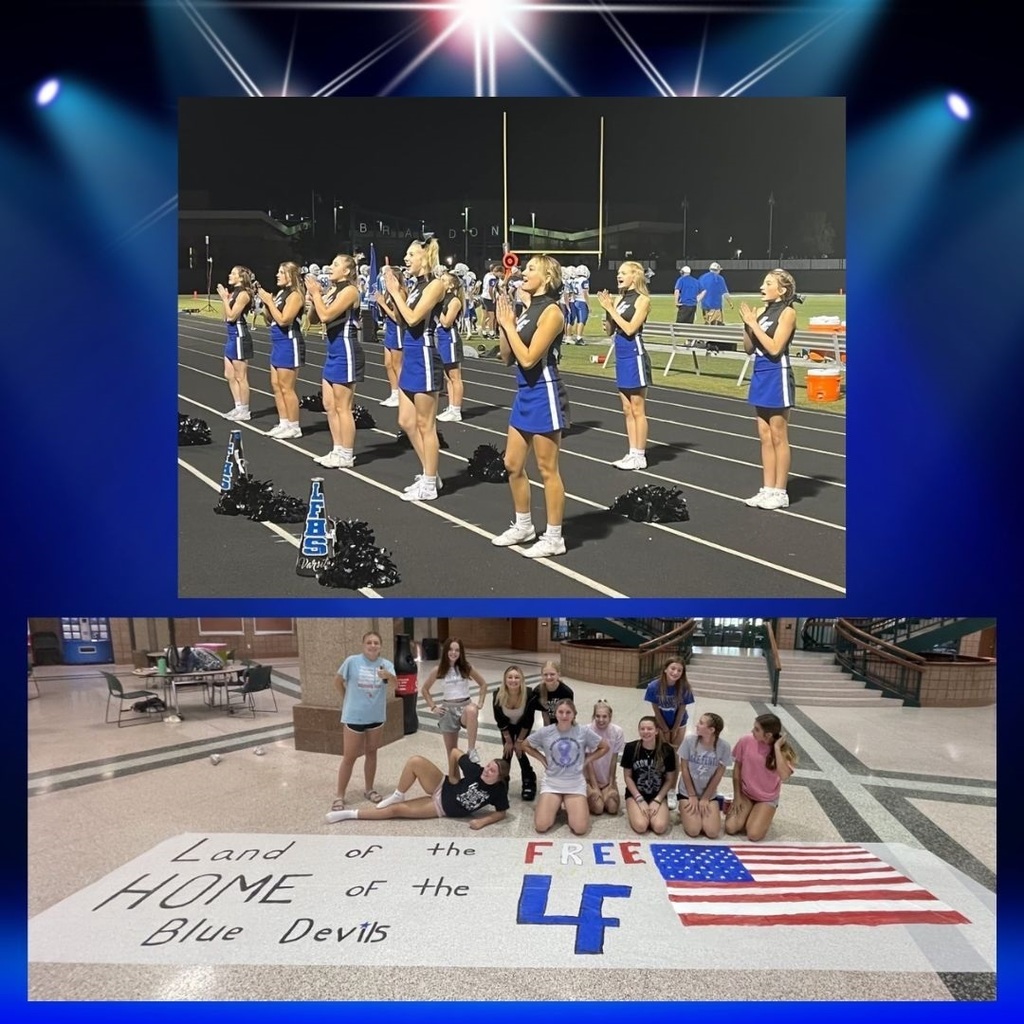 Thank you to Mr. Gillette for sharing memorabilia and photos from our first ever graduating class of 1963. He and Coach Judson reminisce about the early days of being a Blue Devil! 💙🤍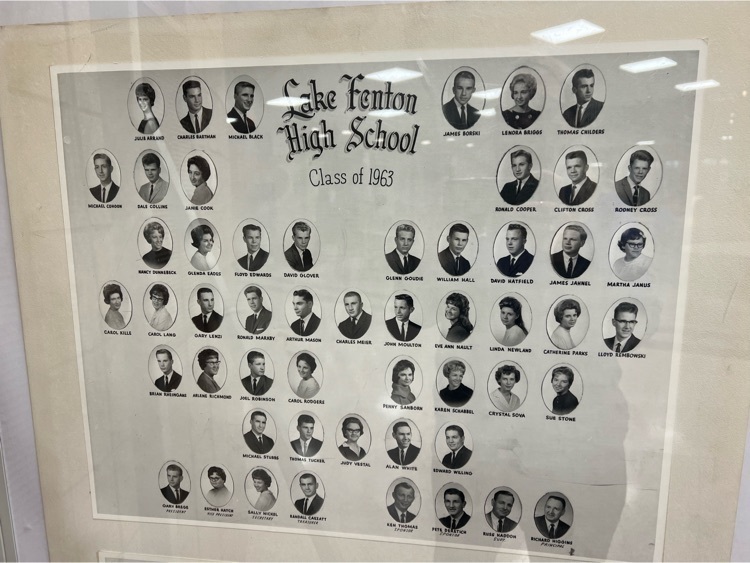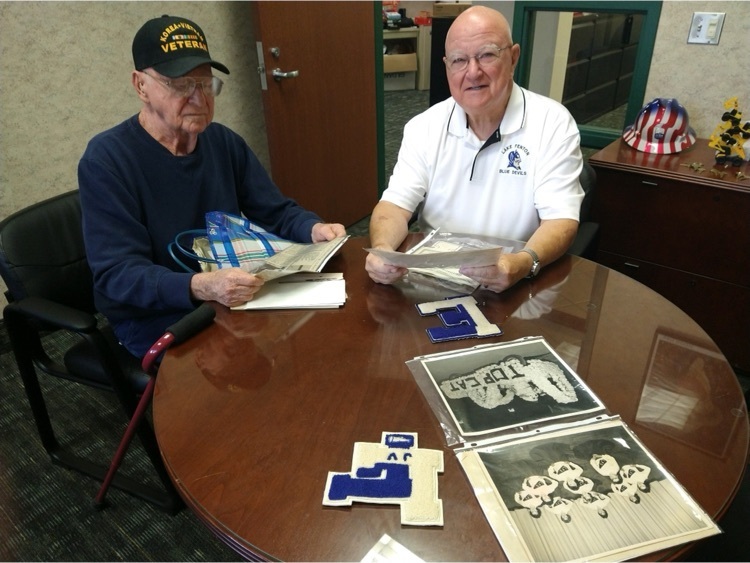 LFHS Digital students engaging Blue Devils at lunch time today!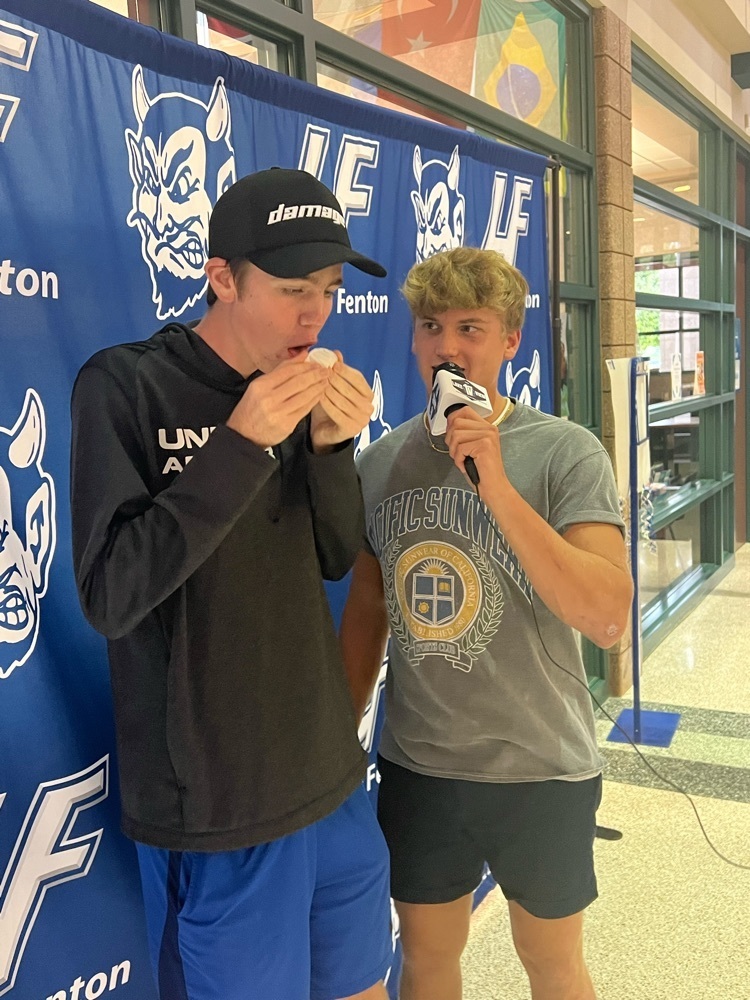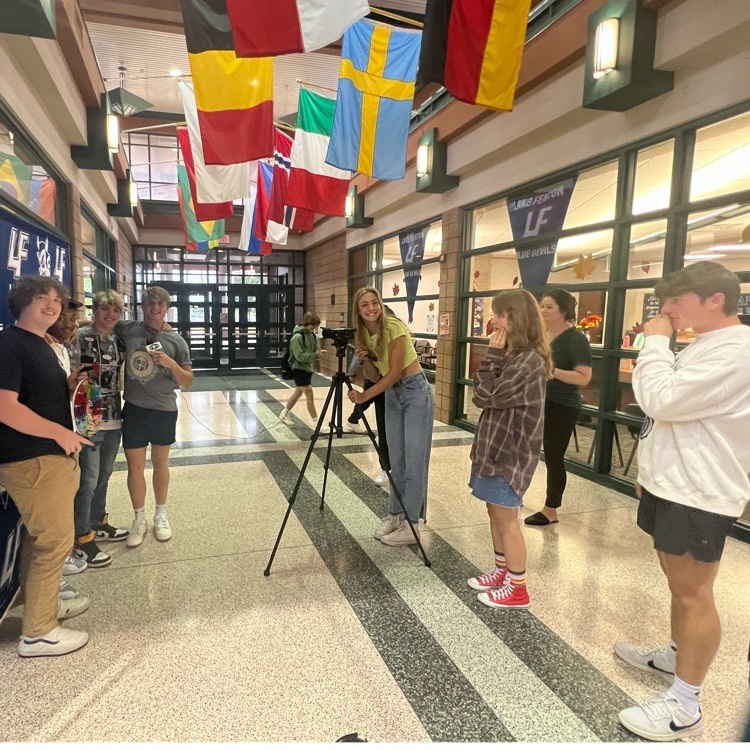 💙LFCS wishes to bring on the positive as we Celebrate Monday!💙 Mondays sometimes bring on the dread of alarms set early, busy schedules and yearning for one more weekend day! Each Monday, we will give a shout out to a person, group, or community of your choosing. Head to
https://www.lakefentonschools.org/
and fill out the form under Celebrate Monday or scan the QR code to nominate someone who deserves celebrating!🎉 #CelebrateMonday #LFLeads #LFHS #LFMS #THIS #WSES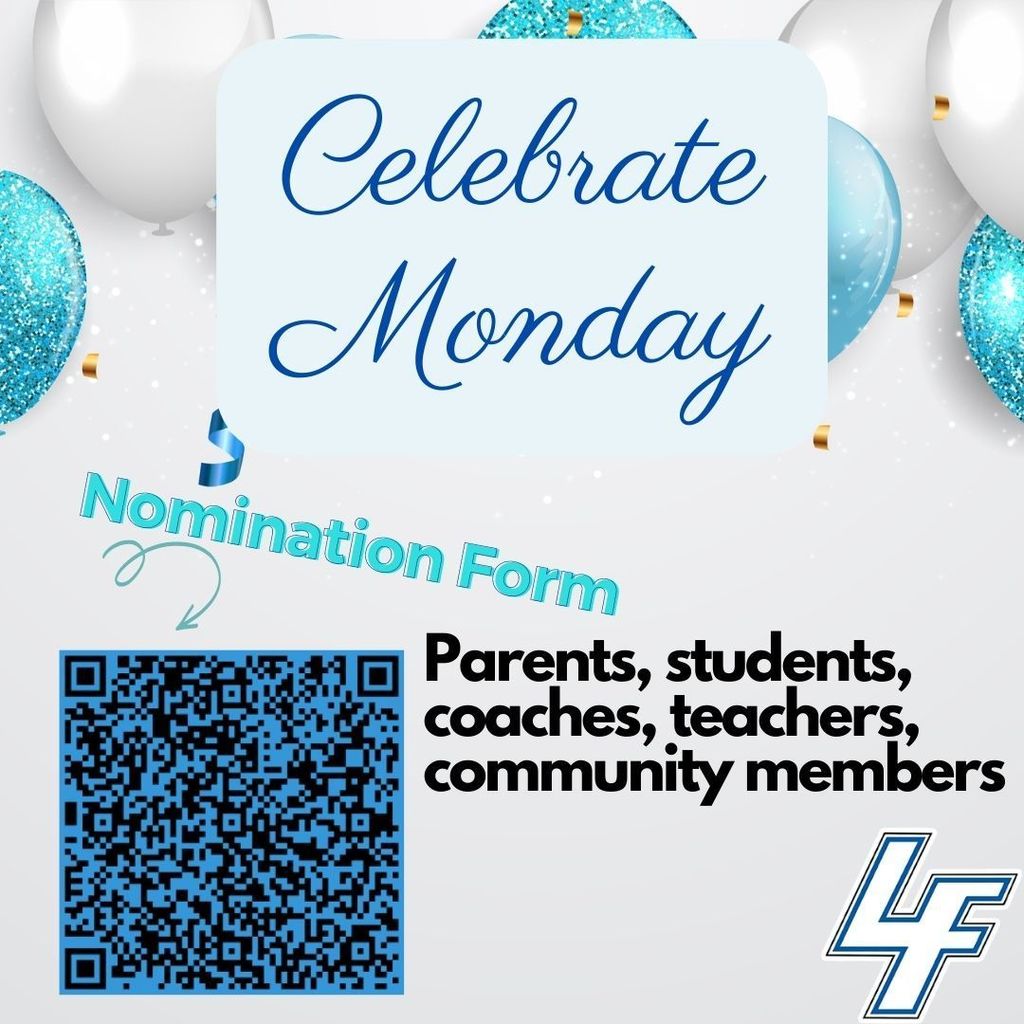 Our 🎷Lake Fenton Marching Band🎷 is waving us into the weekend! The Lake Fenton Band is back in action this year with the "Believe It! Achieve It!" halftime show! This year's show is all about the key ingredients you need to follow your dreams - persistence, drive, and passion! With such a wide variety, everyone is sure to enjoy the music in this year's show! The "Believe It!" half of the show features tunes from Les Mis and Moana while the "Achieve It!" half of the show has tunes from your favorite bands, Queen and Aerosmith! Missed the first performance? Come see the band at the next varsity home football game on 9/23! September 30th, get ready for a familiar Journey tune in the homecoming parade followed by the infamous GLOW SHOW after the Homecoming varsity football game! Go Blue Devils! May your 🎶weekend music🎶 bring you positive vibes! See you Monday!💙🤍🖤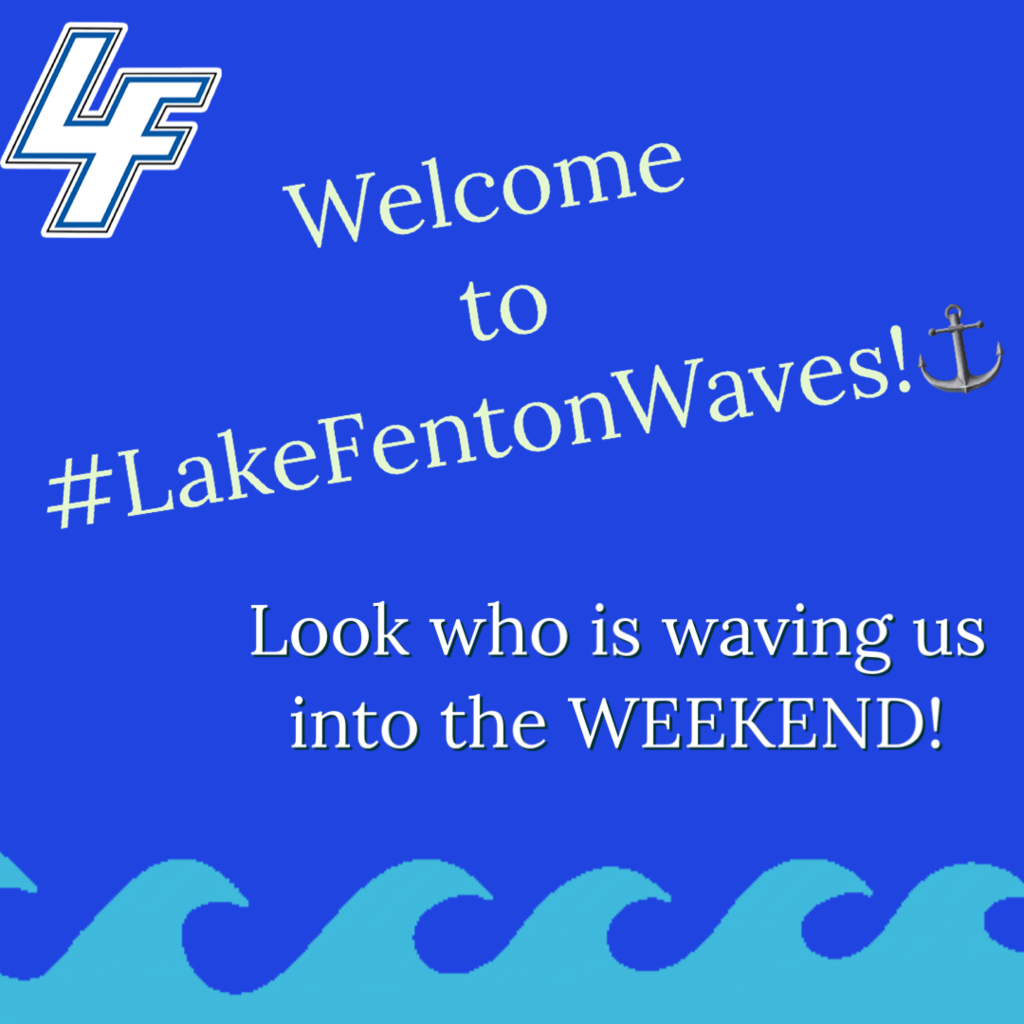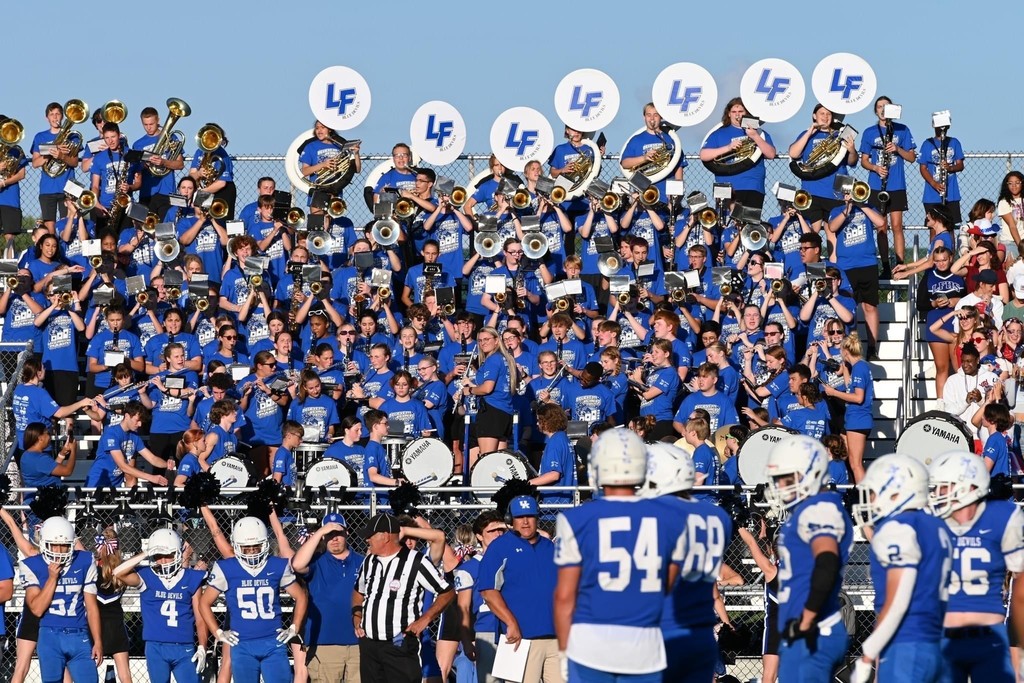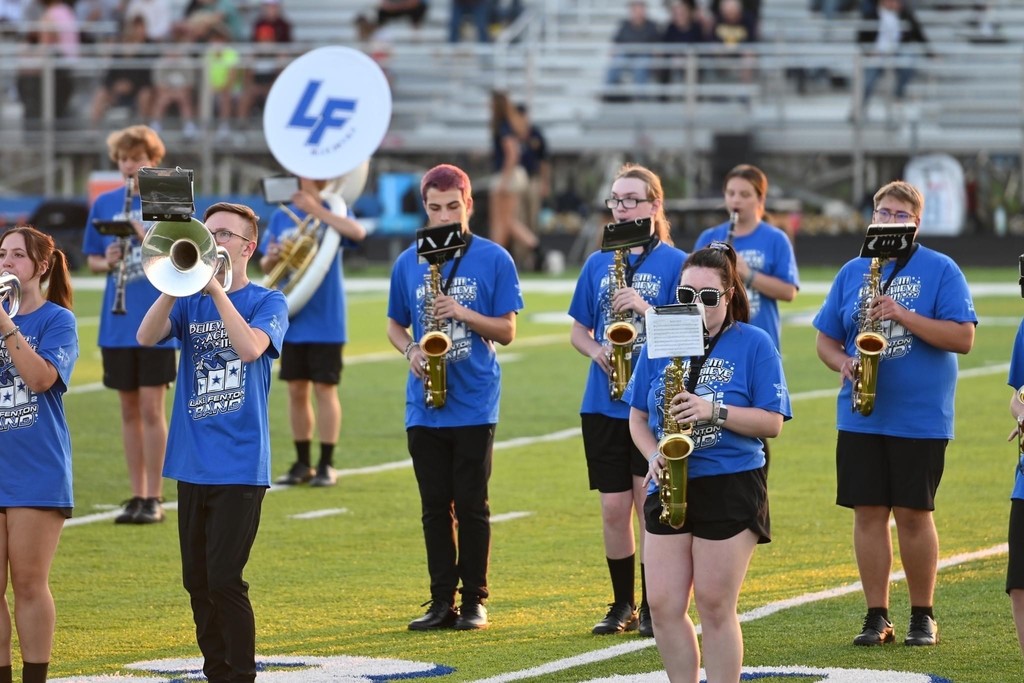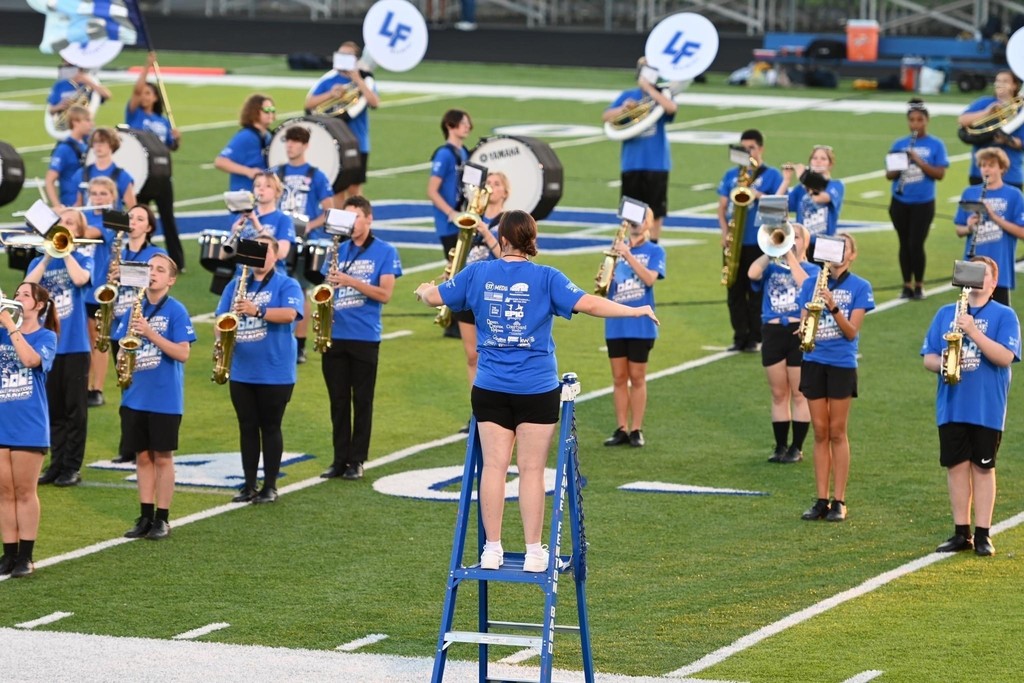 💙🤍🖤Last day for LF Yearbook sale pricing! Scan the QR Code and reserve yours today!💙🤍🖤
https://www.jostens.com
#LFHS #LFLeads #LFMS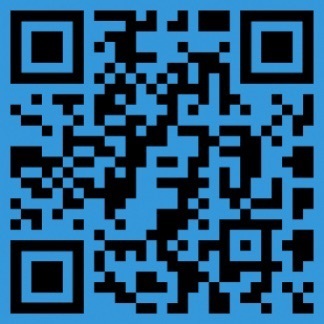 A win for our Varsity Lady Blue Devils! 🏐 💙🤍