At the board meeting this evening, the Lake Fenton Board of Education voted to rescind the mask mandate, effective 2/15/22. Masks will now be optional. #LFLeads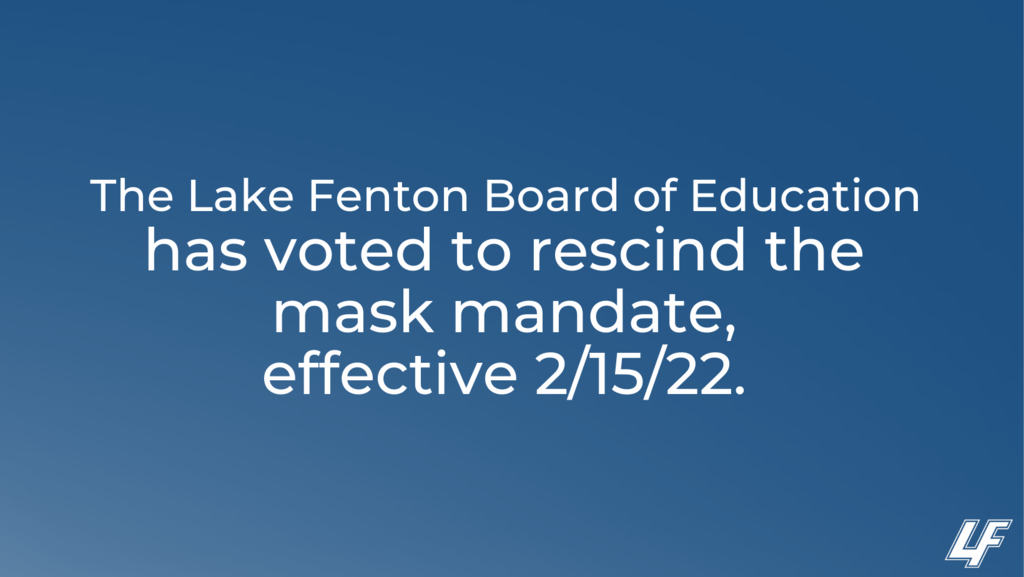 We're giving a Blue Devil Shoutout to the LFHS Powerlifting Team. They are working hard, lifting lots and winning medals. #BlueDevilPride #LFLeads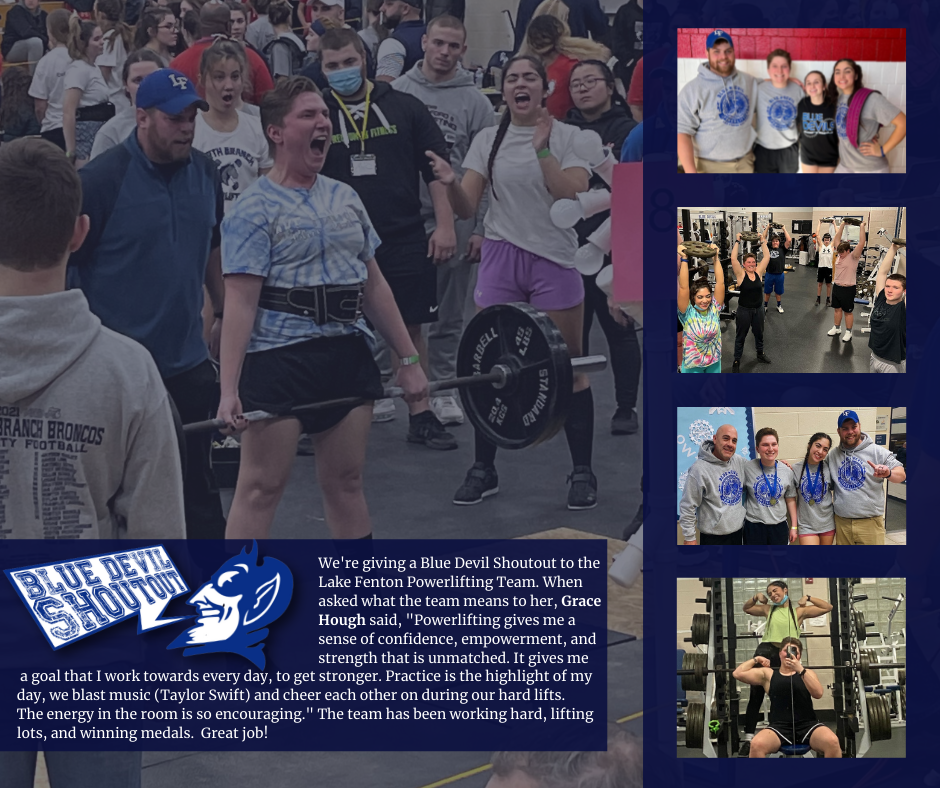 Support our fellow Blue Devil, Andrew Reichert, or learn more about his journey by visiting the link below. #LFLeads
https://gofund.me/99ec85ea

There have been a lot of changes to the basketball schedule. Please check out the additions and changes below. #LFLeads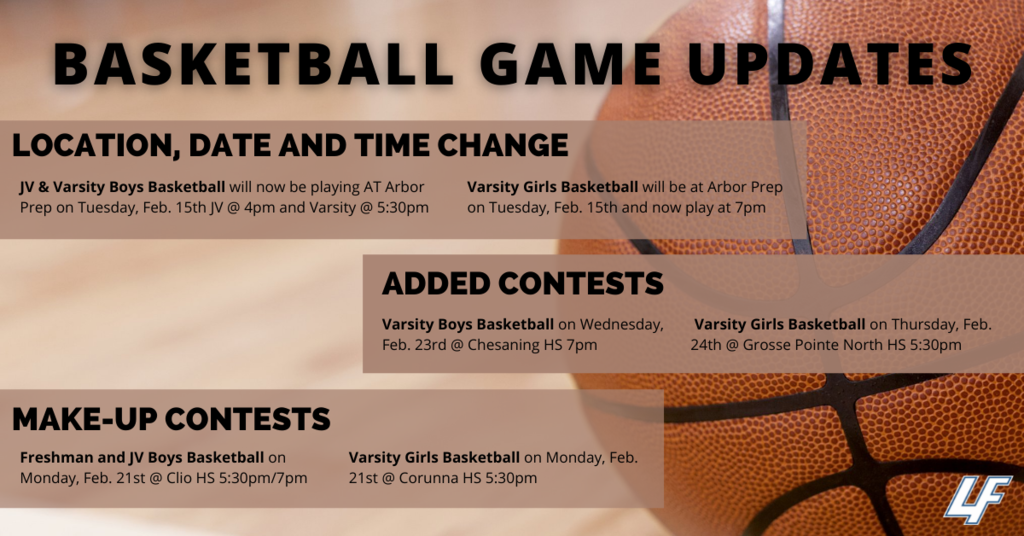 Reminder: No late start today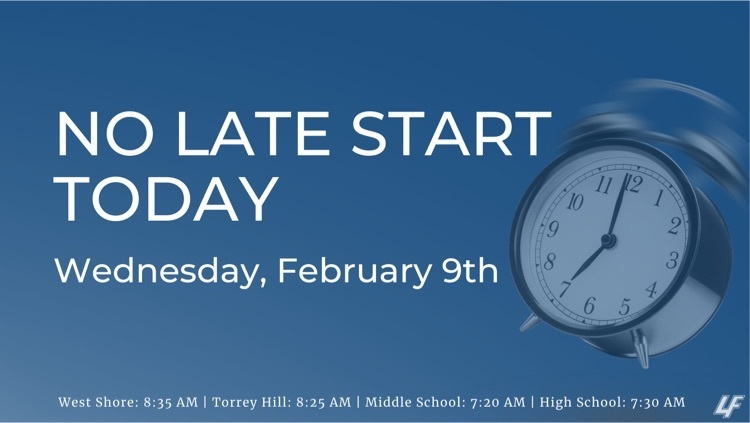 There will be no late start tomorrow, February, 9th. #LFLeads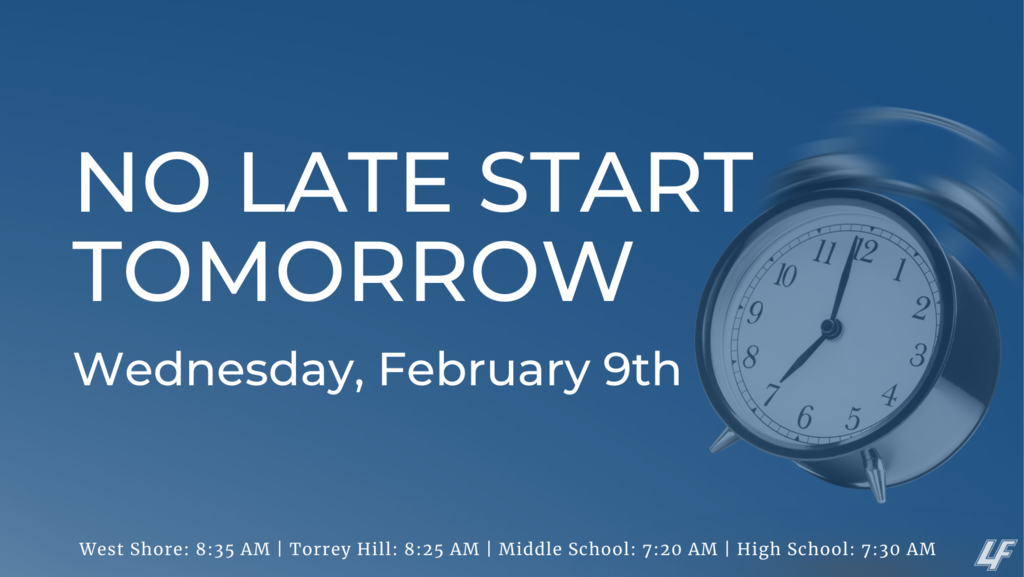 Kindergarten Round Up is here! Please join us March 8th OR 10th at 5:30. Click on the link below to save your spot for one of these evenings! #LFLeads
https://tinyurl.com/WSEKdgRoundUp2022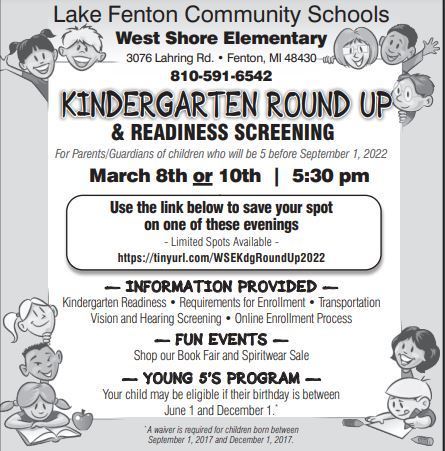 Lake Fenton JV girls basketball game vs. Clio @ 4pm tonight is canceled. We will still play the varsity girls at 5:30pm and varsity boys at 7pm at Lake Fenton HS. #LFLeads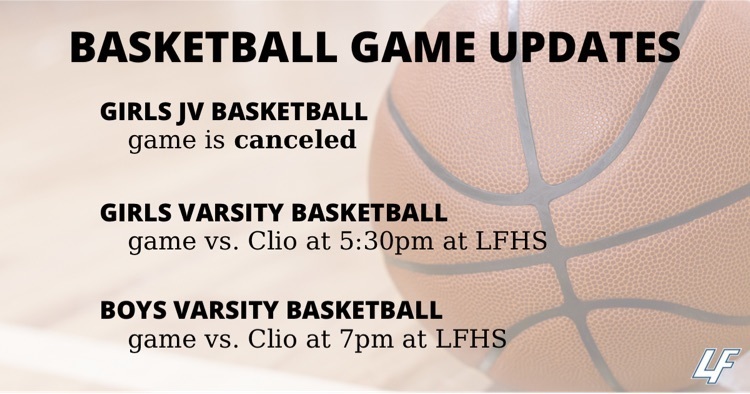 Lake Fenton Schools will be closed tomorrow, February 4th. Please be safe and have a great long weekend. #LFLeads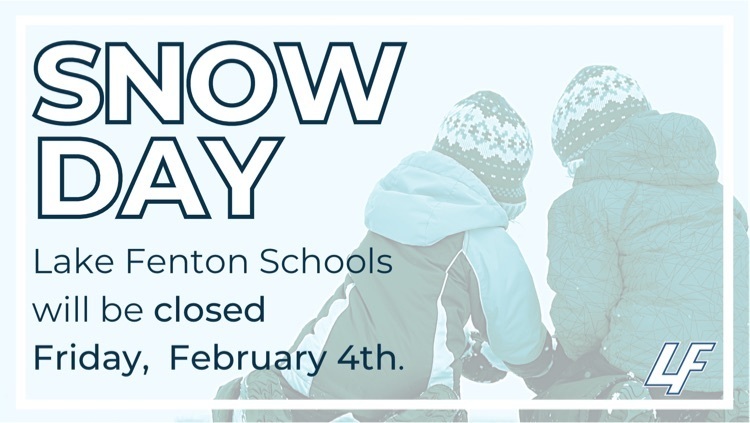 All evening activities, including practices, are canceled tonight 2/3. Stay safe! #LFLeads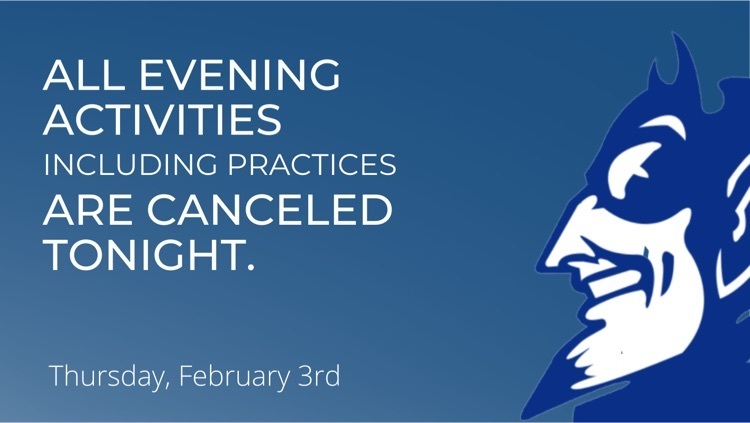 Lake Fenton Schools will be closed tomorrow, February 3rd. Enjoy your snow day and stay safe! #LFLeads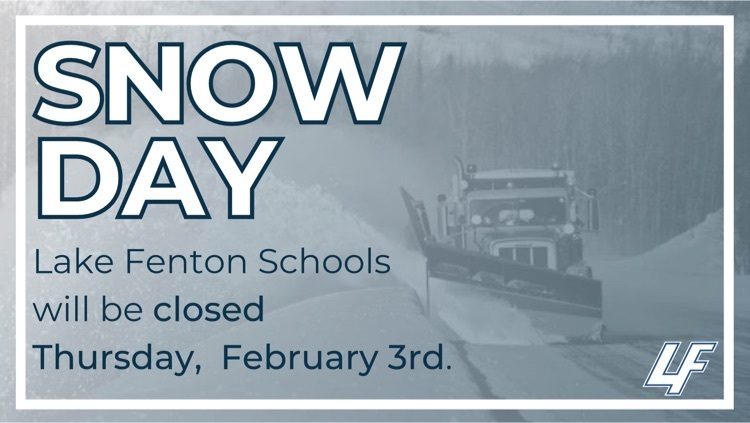 Important Basketball Updates for Tonight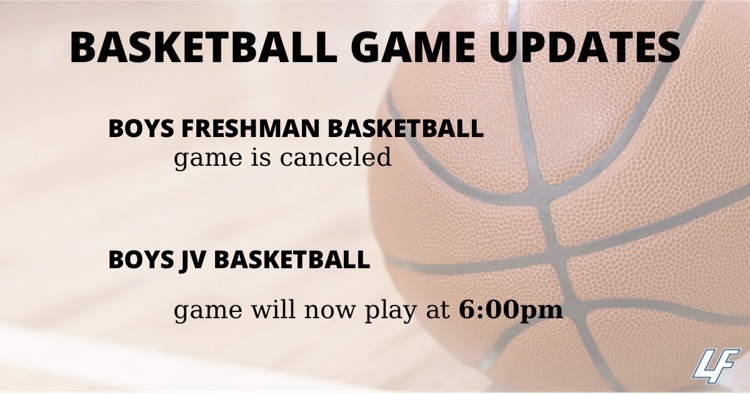 Friends and Family of Andrew Reichert, one of our very own Blue Devils, have come together and created this GoFundMe. If you'd like to learn more about Andrew's Journey and are interested in supporting, check out the link below.
https://gofund.me/99ec85ea
#LFLeads

Basketball Game Update: Lake Fenton girls varsity basketball game vs. Corunna is canceled tonight. JV girls basketball will now play at 5:30pm followed by the varsity boys basketball team at 7pm @ Corunna. #LFLeads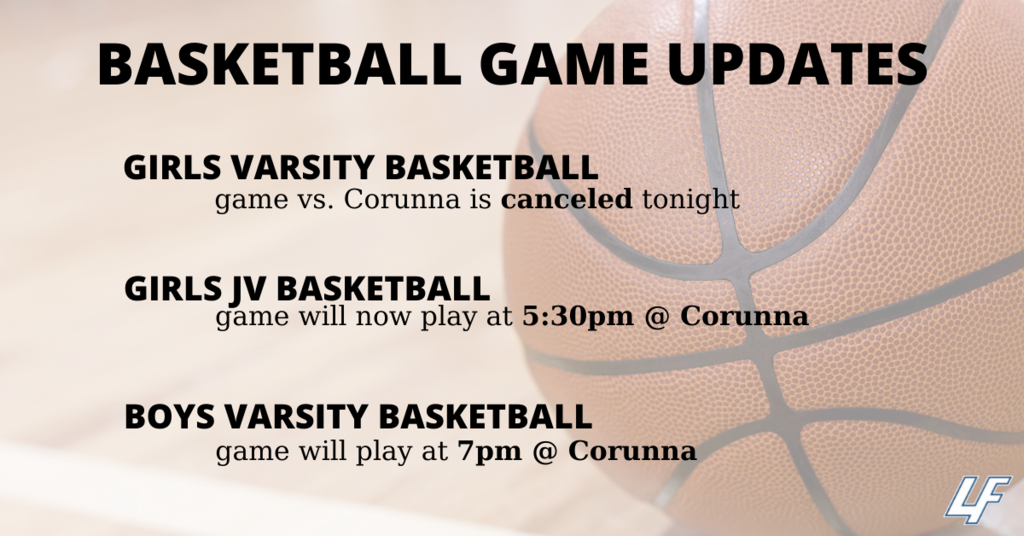 LFMS Parents and Students: Your last chance to reserve a copy of the 2022 yearbook is Friday, January 28th. Please use the link below to get your copy before the order deadline.
https://jostensyearbooks.com/?REF=A01090591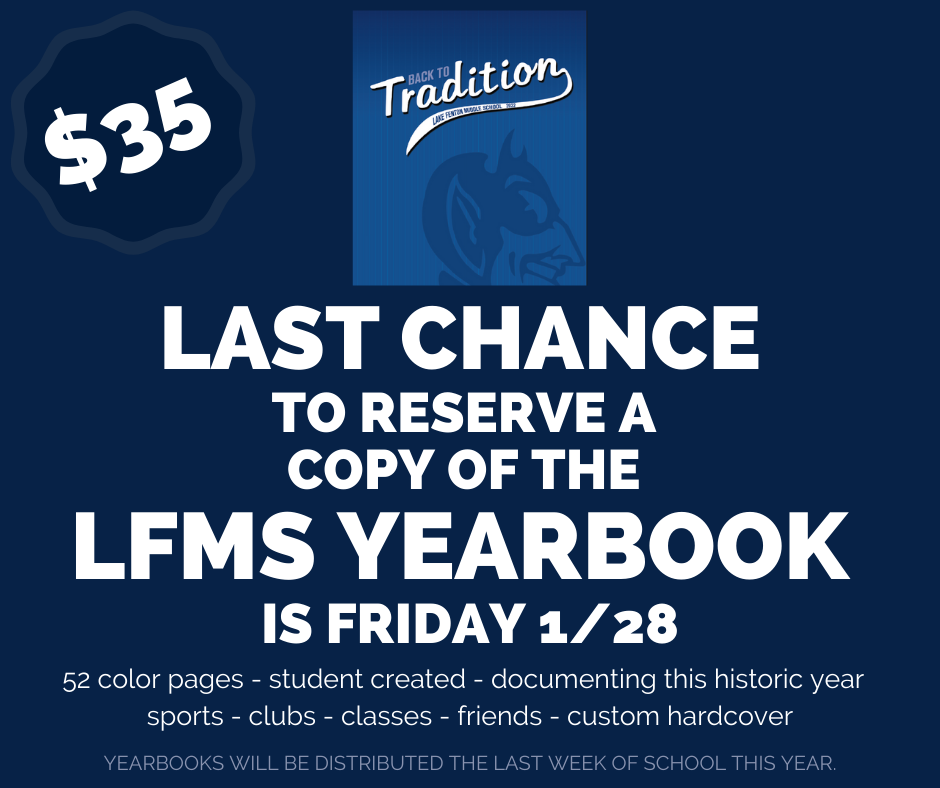 Join our team! Please check out the posting below for more information. #LFLeads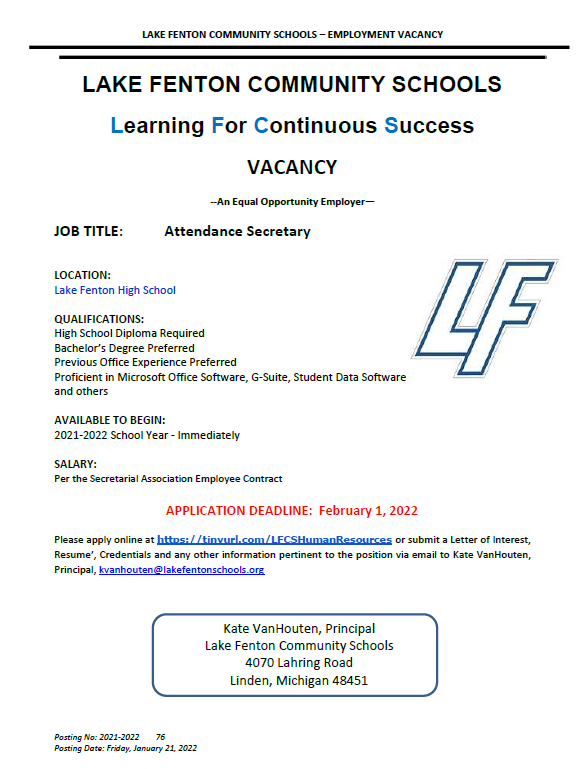 LFMS and LFHS will dismiss 20 minutes early to allow the buses extra time in the snow. West Shore and Torrey Hill will dismiss at their normal time. All afternoon activities, including practices, are cancelled.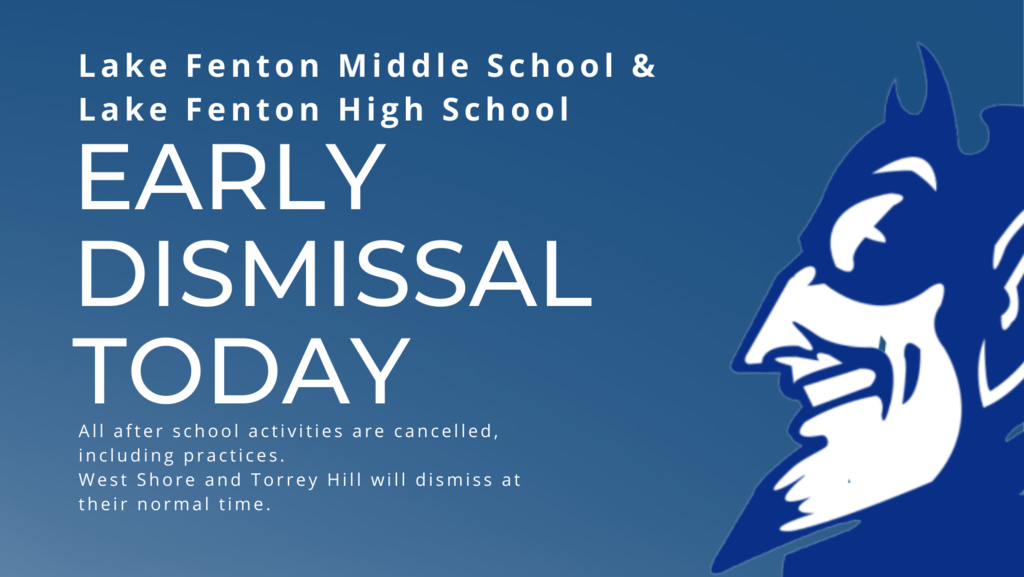 Several LFHS artists won Scholastic Art Competition Awards this week. Lake Fenton High School Art Students had their best year to date, winning the most silver & gold keys since beginning participation. The Gold Key winners now advance to the national competition!#LFLeads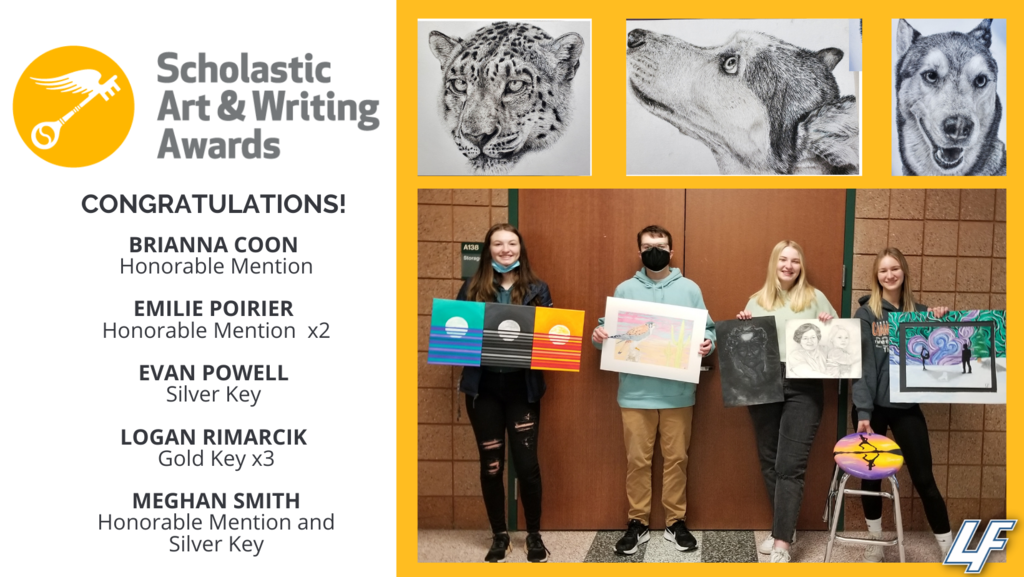 There are no classes tomorrow, January 17th. #LFLeads